The phrase "Winner Winner Chicken Dinner" originates from the time of the Great Depression, when people played and bet on street games and in casinos. The winner was able to afford a hot meal, something that was considered a luxury back then. Today, we're still talking about games, or rather a game, that gave these words a new, equally euphoric but less bleak meaning: PlayerUnknown'sBattlegrounds ─ the game that gave millions of players a taste of triumph.
If you haven't seen our latest article about the development and idea behind DayZ, I'd highly recommend reading it first. Much of the provided information lays a solid foundation for the upcoming text. Player Unknown Battlegrounds, to which I will simply refer to as PUBG from now on, was, like many other games, a modification for an existing game. However, PUBG was special in the sense that it was an alteration of another mod, namely the aforementioned DayZ.
Brendan Greene, an Irish web designer and photographer, was a big fan of the Japanese cult movie Battle Royale. It depicts a dystopian future, following a class of Japanese students who are kidnapped and transported to an isolated island by the government. There, they are forced to participate in a lethal game where they must fight each other to the death, until only one survivor remains.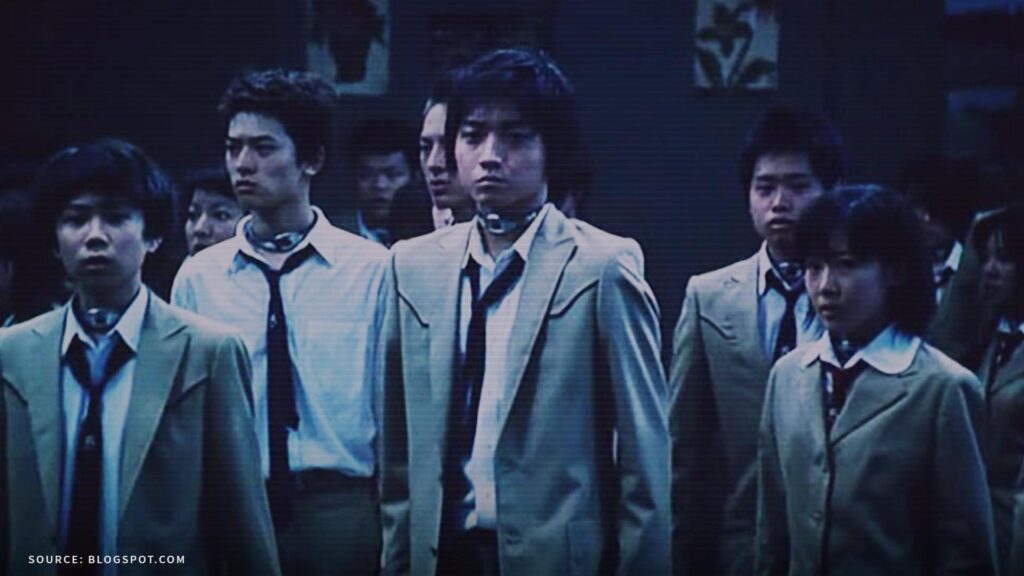 In 2000, when Greene saw the movie, the idea was either unheard of and only a handful of games tried something similar. So, in 2013, Greene decided to put his own ideas to the test and created the DayZ: Battle Royal mod, which quickly gained attention of the player base. It was structured like a competitive survival shooter game, where players spawn on an island and must engage in a fight to be the last one standing. To gain an advantage over other players, they must scavenge for weapons, vehicles, and supplies, all while navigating within the game's ever-shrinking safe zone.
The infamous plane that combatants use as a platform to jump onto the battlefield was still absent, as were many other features which would later be considered staples of the whole Battle Royale genre. When Arma 3 was released in 2013, just when Greene had created his DayZ: Battle Royal mod, he decided it would make sense to create an upgraded version of his mod. Arma 3 would likely offer improved graphics and mechanics over its predecessor and therefore improve the overall player experience.
This upgraded mod was called PlayerUnknown's Battle Royale, because his gamer alias was "PlayerUnknown" and, back then, he didn't plan to reveal his true identity. This new version not only was a big success but brought him the attention of Sony Online Entertainment and Daybreak Game Company. Daybreak had released H1Z1 in 2015, a mixture of survival and battle royale elements, but the company was now looking to split these elements into two different games, connected only by their similar names and groundwork.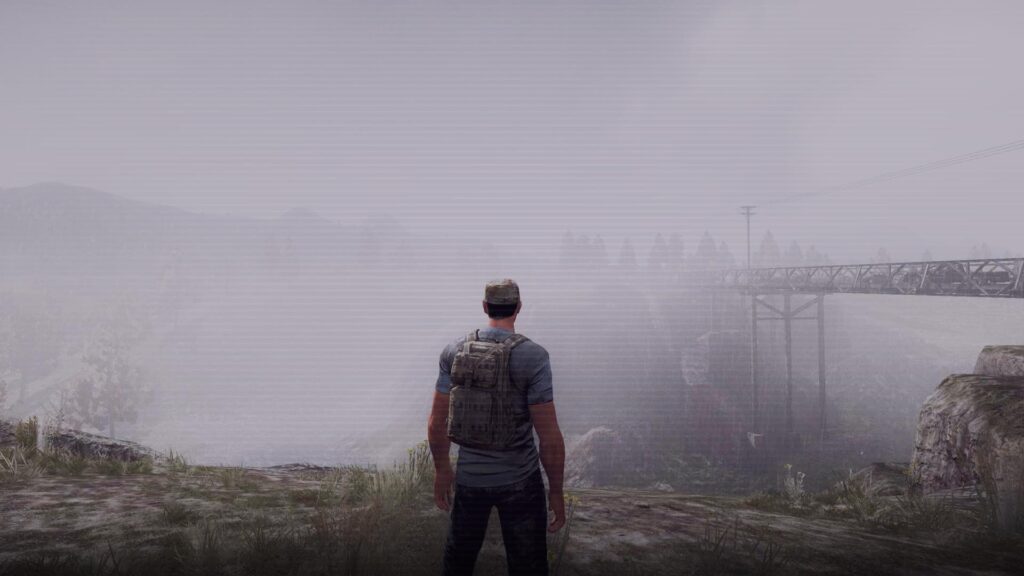 Seeing that "PlayerUnknown" came up with brilliant ideas on how to effectively structure a battle royale, he was asked to become a consultant for the development of H1Z1: King of the Kill. As such, he helped shaping the game's mechanics and direction. Working as an advisor, it wasn't his turn to fulfill his very own vision of the ideal battle royale but for that, he didn't have to wait long. Still in 2015, Korean game studio Bluehole saw vast potential in Greene's work and decided to contact him. The CEO of Bluehole at that time, Changhan Kim, was a fan of the battle royal genre and offered Greene the ressources and creative freedom to realize the vision he has been carrying around for so long.
Although this meant moving to South Korea, Greene agreed to take over the role as creative director of the project, now (in)famously known as PlayerUnknown's Battlegrounds. The game was officially announced in June 2016 and released in March 2017 into Early Access. It was highly anticipated but back then, no one, not even Greene himself, expected it to become such a massive hit. In 2017, the year of release, PUBG set the all-time record for most concurrent players with over 1.3 million players online at once.
It continued to break this record multiple times throughout the year, hitting over three million concurrent players in December of 2017. To put this into another perspective: in August 2017, PUBG surpassed League of Legends, four months before it's final release. Despite having these astronomic numbers, PUBG struggled to compete in the United States, as Fortnite overshadowed it, but it's been a world wide phenomenon nonetheless.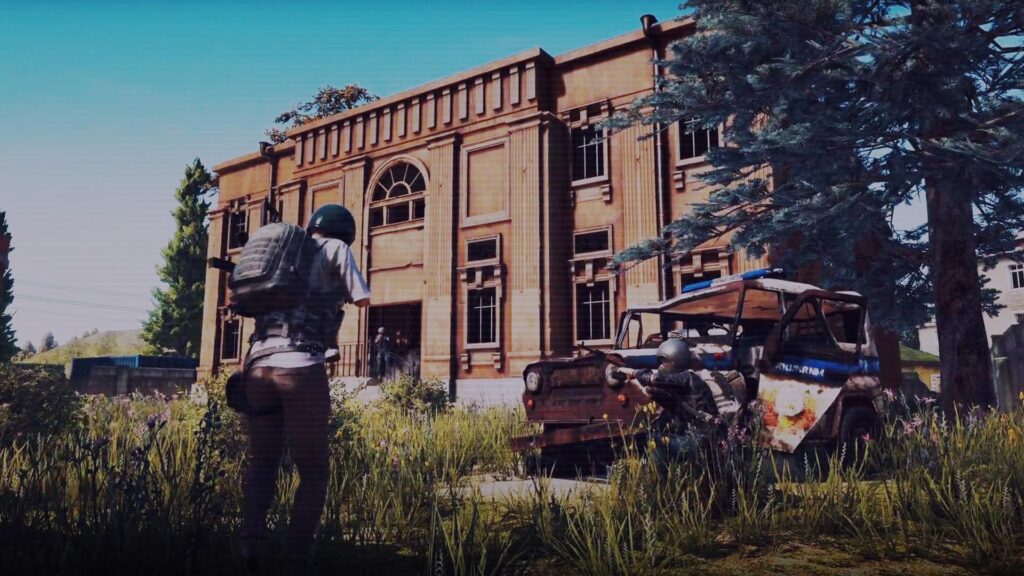 What's even more interesting is the fact that the official marketing budget was exactly 0$. Sources, like this article from Games Industry, describe in detail how community snowballing and a clever approach to Twitch slowly but surely created an unstoppable hype. Having the PlayerUnknown himself on board was possibly one of the biggest factors.
Today, PUBG has settled at lower yet still impressive player numbers. Roughly 75 Million copies have been sold on PC and other platforms before the game went free-to-play in 2022. Until then, it managed to get multiple entries in the Guiness World Records, like selling the most copies of an Early Access game or being the first non-Valve game to become the most played game on Steam. In 2019, Greene already left the development team, forming his own team in Amsterdam, to work on a title called Prologue.
He left his mark on the video game industry, not only as a name giver for one of the most succesful games of all times. The first map ever created had the players fighting on a fictional island in the Black Sea and was called Erangel. It is a combination of his daughter's first name Eryn and the word angel, showing his affection for both his family and the vision he formed into a video game.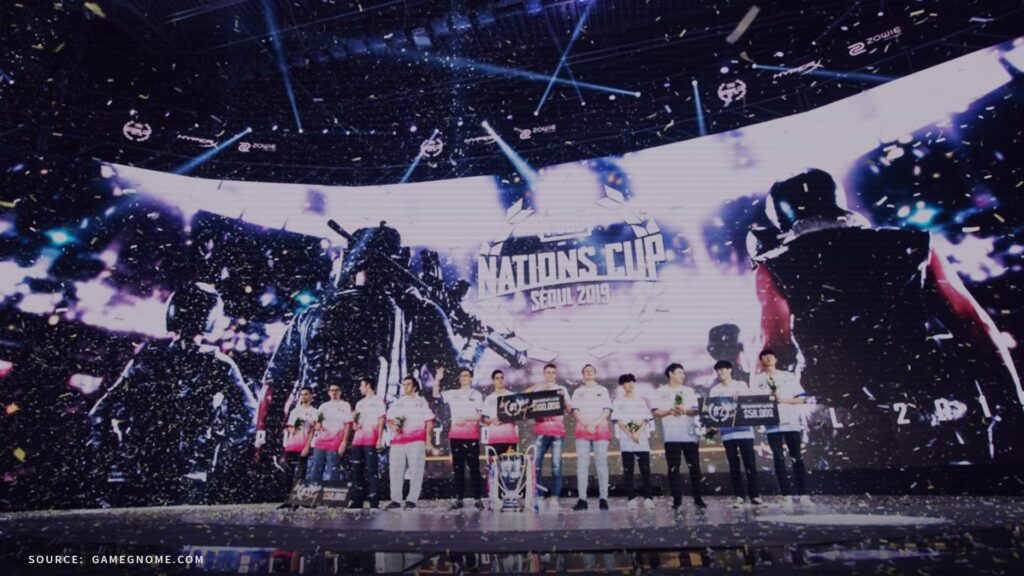 PUBG may have kicked off another trend as well when it launched its highly succesful mobile app. Granted, Fortnite released its version a couple of days earlier but the PUBG announced its mobile version half a year earlier before Epic made the same move for Fortnite. Today, PlayerUnknown's Battlegrounds is the second top-grossing game on mobile devices. Other publishers took notice and released their mobile versions respectively, often to a very similar success.
PUBG has also made a significant impact on e-sports. The game's competitive scene has grown rapidly, with numerous tournaments being held worldwide, featuring large prize pools and attracting millions of viewers. The biggest PUBG e-sports tournament in terms of prize pool was the "Global Championship 2019" with a total prize pool of $5.9 million and a peak viewership of 200.000 people.
In hindsight, PUBG played a crucial role in popularizing the battle royale genre. While it was not the first game to introduce this concept, it was the first to achieve massive global success. Its success led to the development of many other Battle Royales with only a handful of games that actually survived long enough to become successful. In this regard, these titles started a video game industry Battle Royale on their own as new contenders were eagerly announced just to be shut down shortly after.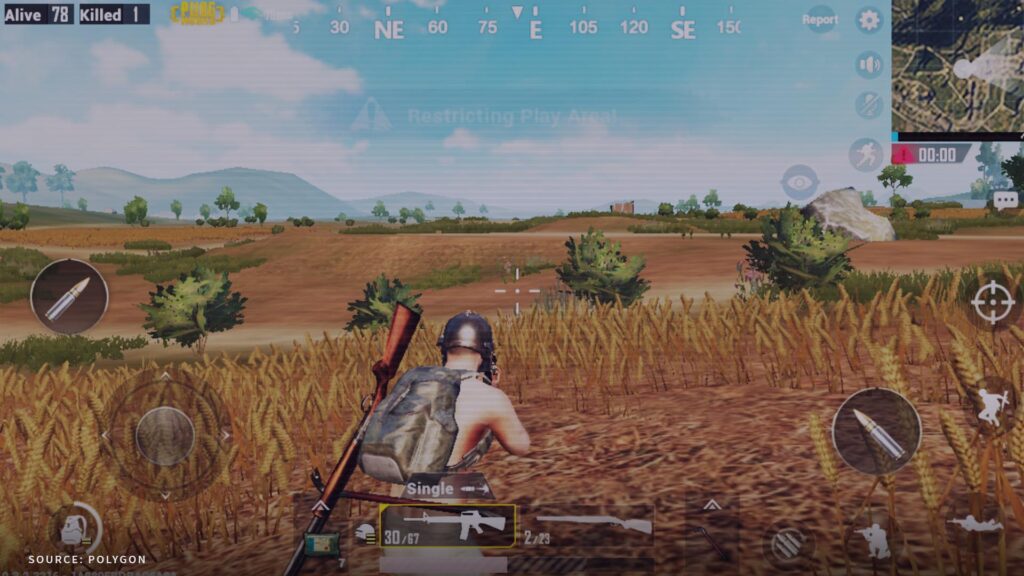 Brendan Greene, the PlayerUnknown, put life into his vision and created yet another game that wouldn't be here if it wasn't for the power of modifications. PUBG has become a cultural phenomenon that has influenced not only game design but also the way games are consumed and shared. It served as a social platform for millions of players, showing that the heart of many games is the simple, universal desire for play, competition, and the thrill of victory – a "Winner Winner Chicken Dinner".