For many game designers, coming up with a unique idea or concept is often the very first step to building an interesting video game. But does it really have to be called Supersonic Acrobatic Rocket-Powered Battle-Cars? In fairness, if your game includes all of the aforementioned, you might as well roll with it and see how your audience reacts, but it would be easier to pick a name that sticks, like, Rocket League, for example. Development studio Psyonix created both these games and while SARP Battle-Cars enjoyed a small cult following, Rocket League turned out to be one of the most influential ESPORTS titles of modern video game history, with millions of players worldwide. However, the humble beginnings were quite the opposite of a sportsmanlike car competition.
Founded in 2000 by Dave Hagewood, Psyonix initially focused on contract work for larger game studios. One of their significant early contributions was to the Unreal Tournament series, particularly Unreal Tournament 2004. After impressing Mark Rein from Epic Games with an Unreal Tournament modification called VehicleMOD, which added multiple vehicles into the games, Psyonix were given the opportunity to turn their modification into a fully fledged game mode: Onslaught. In essence, Onslaught was a team-based multiplayer mode with a variety of vehicles available for strategic and dynamic battles across large-scale maps. Players capture and control a series of nodes to create a path to the enemy's power core, which they must destroy while defending their own. The emphasis on teamwork, strategy, and node control added a significant layer of depth to the traditional first-person shooter format of the Unreal Tournament series.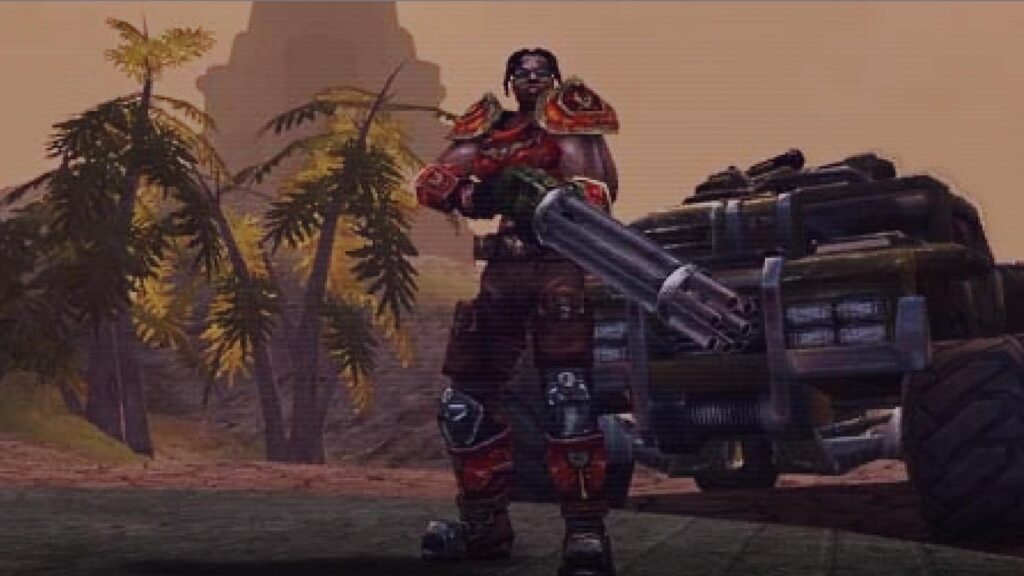 However, in 2003/2004, Psyonix worked on another mod for Unreal Tournament that foreshadowed their future success. This mod was essentially an early prototype that combined vehicular mechanics with a soccer-like game, which lead to the development of Supersonic Acrobatic Rocket-Powered Battle-Cars. Developed on the Unreal Engine, SARPBC was a significant departure from Psyonix's previous work and a bold move for the studio, transitioning from a support role in larger projects to developing their own independent title. SARPBC featured rocket-powered vehicles in acrobatic, gladiator-style arena matches with soccer-inspired rules, where up to eight players could compete locally or online. Yet, despite its innovative gameplay, SARPBC did not achieve significant commercial success upon its initial release in 2008. It did manage to amass a cult following and gave the studio valuable insights but also forced Psyonix to get back into doing contract work and supporting other projects.
The core concept of combining cars and soccer was appealing, but needed refinement in execution. In 2012, with the emergence of digital distribution platforms like Steam, the team saw an opportunity to revisit the vehicle-soccer concept and give it another shot. Psyonix self-funded a small team of around 12 developers to work on Rocket League prototypes and mechanics, with a budget of two million dollars. Rocket League was built using the same core Unreal Engine technology that powered SARPBC, but significantly upgraded and modernized. The studio focused resources on improving physics, controls, graphics, online features, and overall polish to make the game more accessible, which was one of the major points of criticism for SARPBC. Learning from the limited exposure of SARPBC, Psyonix adopted a more strategic approach to marketing Rocket League. They invested in social media marketing, community engagement, and building hype pre-launch, which translated into a loyal fan base even before the game's release.
To avoid competition with major game releases, Rocket League launched in July 2015 for PlayStation 4 and PC to immediate critical and commercial success. Psyonix had modest expectations, hoping Rocket League would become a profitable indie hit but it exceeded all expectations and became one of the biggest breakout hits of 2015. Strong word of mouth and Twitch livestreams helped Rocket League quickly find an audience. Psyonix was diligent in the first months, rolling out updates to fix bugs and server issues from the influx of new players and added ranked competitive playlists within a few months to give players better matchmaking. The core gameplay struck a chord with its blend of soccer meets driving physics because the concept was easy to grasp but had immense room for mastery and breathtaking skill shots. Not only is it fun to play but equally entertaining to watch, which makes for a great esports title.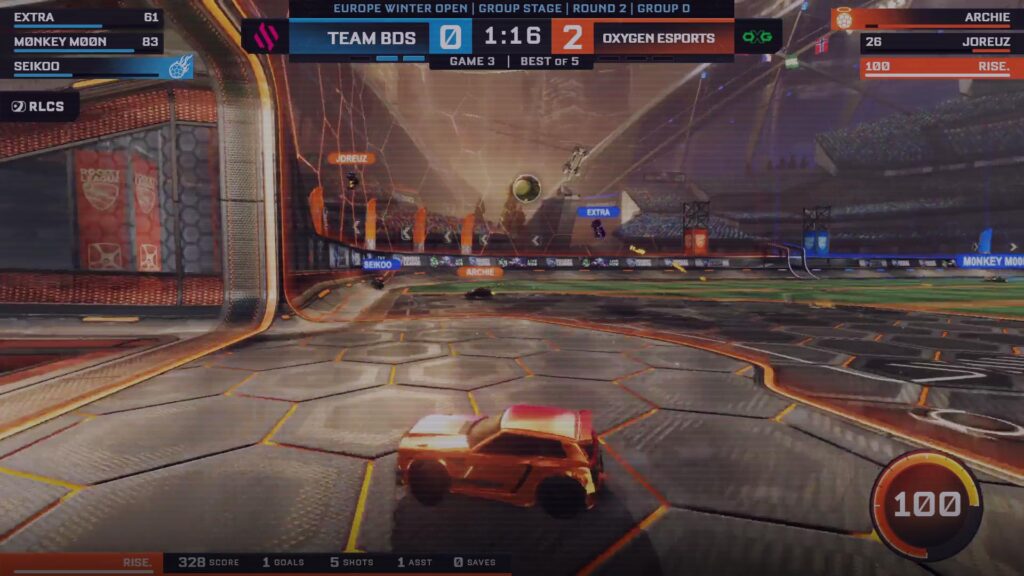 Psyonix capitalized by expanding the game into new platforms like Xbox One and Nintendo Switch and brought in new fans with collaborations of brands like Hot Wheels and the WWE. Rocket League also partnered with sports leagues to sponsor in-game events featuring their teams and added new modes like ice-hocky and even basket ball. In September 2020, Rocket League transitioned to a free-to-play model, further expanding its player base, shortly after Psyonix was aquired by Epic Games. Now 8 years after launch, Rocket League has become a multiplayer juggernaut with over 75 million players globally. It has transcended its indie roots with cross-platform support and a ubiquitous pop culture presence and Psyonix continues to update the game with new content and technical improvements. Apart from the unqiue gameplay, what makes Rocket League so appealing, especially for esports pros and fans alike?
At its core, Rocket League combines elements of traditional soccer with the high-octane action of vehicular gameplay. This unique amalgamation creates a gameplay experience that is both familiar and entirely new. Players control rocket-powered cars in an arena, with the primary objective of hitting a large ball into the opponent's goal. The simplicity of this concept ensures that even those unfamiliar with video games can quickly grasp the basic idea, making it accessible to a wide audience. However, beneath this simple premise lies a deep and complex system of mechanics. Players must master the physics of the game, learning how to control their cars in the air, on the walls, and on the ground. They must develop skills such as boosting, flipping, and aerial maneuvers to outplay opponents and defend their goal. This skill depth offers a high ceiling for player improvement and mastery, a key attribute of successful competitive games.
The appeal of Rocket League as an esport also stems from its fast-paced and dynamic nature. Matches are short, usually around five minutes, creating a sense of urgency and excitement and the game is inherently unpredictable, with the potential for spectacular goals, saves, and comebacks. Moreover, Rocket League's physics-based gameplay ensures that every match is unique. The interactions between the cars, the ball, and the environment lead to unscripted and memorable moments; a trait that captivates both players and spectators. This unpredictability, combined with the skill required to control the cars and execute strategies, keeps Rocket League fresh and exciting. Additioinally, watching the best professionals pull off unbelievable goals, passes and saves compels viewers to improve their own skills and the inclusion of fan-favorite game modes like basketball and ice hockey in tournaments provides added variety.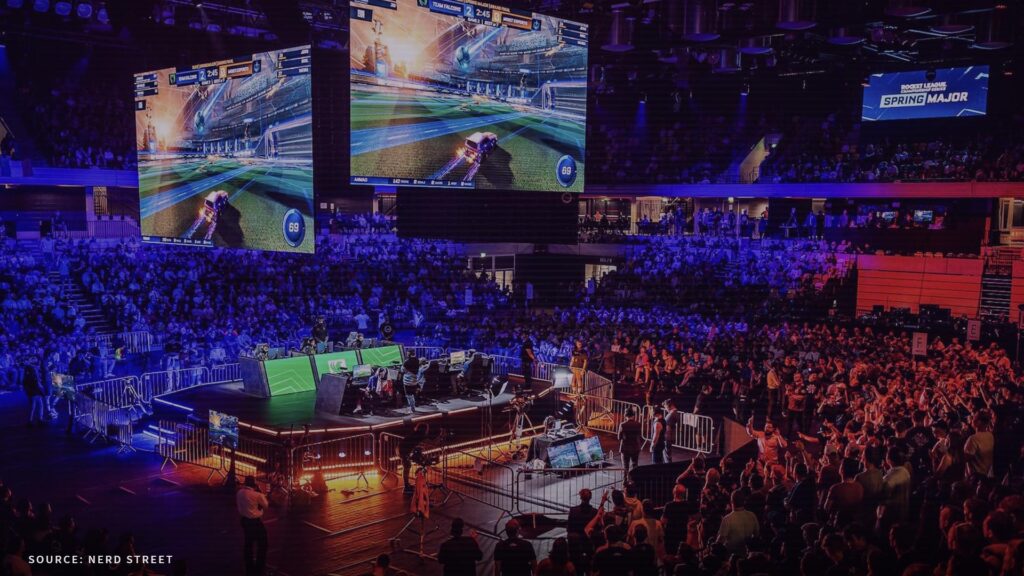 Players often need to coordinate carefully with teammates to pull off goals, make clutch blocks and maintain control of the ball. Having great individual mechanics isn't enough; you need solid team tactics too. The complex dance of positioning, passing and shot-setting requires real chemistry and timing between the three members of a team, which also serves as a great tool for marketing and story-telling. Rocket League's immense popularity as an esport is evidenced by major tournaments that have drawn record-breaking viewership. The Rocket League Championship Series regularly exceeds 100,000 concurrent viewers on Twitch. The Season 8 World Championship surpassed 200,000 viewers, with over 1 million total viewers throughout the tournament and recent seasons offered prize pools of 4.5 Million dollars and beyond.
Other game studios tried to take note and came up with their takes on unconventional sports hybrids, ushering in a wave of physics-based multiplayer games focused on skillful maneuvers and aerial control rather than pure simulation, like Knockout City. Indie team sports games like Golf With Your Friends adopted Rocket League's accessible, arcade-style take on sports and focused on fun and social play, not realism. Overall, Rocket League helped expand the appeal of indie multiplayer games through strong post-launch support and esports integration but it also set new genre expectations. Rocket League's extraordinary success was not an overnight phenomenon – it was the culmination of over a decade of iteration and refinement. When most players were first introduced to Rocket League in 2015, they saw a finely polished game that struck gaming gold. But the story behind the game's triumph is one of perseverance in the face of early struggles, which ultimately paid off for both the team of developers and the gaming community.
Rocket League's extraordinary success story shows, like many titles discussed in our From Pong to Ping series, how mods allow developers to realise unconventional ideas over time. Psyonix was able to experiment freely with bold gameplay concepts through mods for Unreal Tournament years before Rocket League. Making VehicleMOD and their initial vehicle-soccer prototype gave them a sandbox to test theories and get feedback from a small but engaged community. Modding enabled Psyonix to organically evolve the idea on their own terms, without the pressures of commercial game development and once the concept was proven and polished, Psyonix could pull the trigger on a bigger production.