At GPORTAL we work with studios of all sizes; during our 17 plus years of industry experience we have worked with Funcom, Wild Card Studios, Mojang, 505 Games, EA, DICE, and so many others. We also work with several indie studios and that leads us to our announcement today, that Immortal Hand Studios has launched their first game on Steam – Remnants.
Why do we work with independent studios?
GPORTAL hosts over 100 games, from a mixture of games studios of various sizes. We have long working relationships with several AAA studios, we host official servers, private game servers, and host some games that are exclusive to GPORTAL.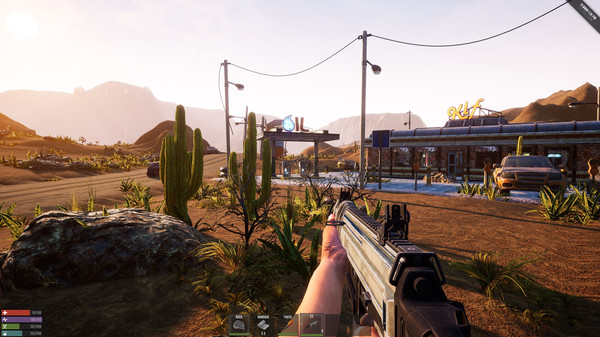 Hosting AAA studio games is a no brainer – even if the game does not turn out to be any good, the studio has a community, budget, and marketing strategy to promote their game in a way that will see some success.
With most indie studios, they do not have a large community to leverage upon. Their marketing is limited to their budget, meaning that either typically there has not been any marketing at all, or it has been done on a basic level.
This does mean that a sizable chunk of indie releases can either be dead on launch day, or shortly after. This has little to no bearing of the quality of the games, which is the most frustrating part of this. However, it does not matter how good a multiplayer game is, if no one is playing it, no one will play it.
So, referring to the previous question – Why do we work with indie studios? This is because indie studios make a game of passion. They make a game that they want to play, they are not restricted by a board of investors limiting creation, or reluctant to break from a tried and tested brand. That is why you see so many AAA studios churn out the same games year on, year out.
Indie studios dare to be different, dare to take risks, dare to make a game for the players and not the studios. For example, it is unlikely you will ever get micro-transactions within an indie game!
That does not mean that all indie games are good, games are only as good as the developers and sometimes budget is a deciding factor. On occasion indie games release in early access, when they are just not ready – the motivation behind this is to earn some revenue to continue with the development. Whilst this is understandable to a degree, gamers will read reviews before they buy a game – more so if it is from a studio or a game that they have not heard of before.
Even with the small budgets, minimal marketing, sometimes ropey releases – we love working with indie studios. At GPORTAL we love gaming, and we have the resources to assist with a game launch, we provide servers for testing at no cost, provide our industry experience, can provide official servers at no cost, and we have over 500 partnered content creators.
Yes, there is a chance that an indie game does not take off, however we hope to build relationships with developers and game studios – so maybe the next game a studio releases has more success. Maybe the developers move onto a larger studio and continue to want to work with GPORTAL. Maybe the indie game that we help launch, could just be the next Valheim!
Who are Immortal hand Studios?
Immortal Hand Studios is a small indie studio with one full-time developer, by the name of Luke Jurd. Remnants is Luke's first game release, but this is not his first project. Luke started out in the industry like so many others these days with mods. If you are a regular follower of GPORTAL, you will know that we love mods.
Immortal Hand Studios link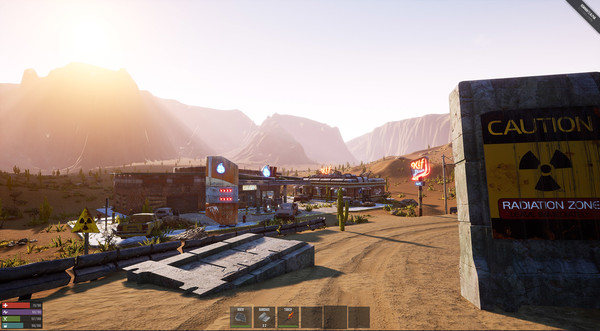 After working on a few projects, Luke decided to turn his efforts to a long-term project. Development started for Remnants in 2015 and initially had a completely different look and feel to the current state of the game. It took almost a year of development, until Luke had a solid concept for Remnants.
At this point Luke created Immortal Hand Studios, this was for identity and yet the development was still considered a hobby/passion.
https://store.steampowered.com/app/574180/Remnants/
Whilst Luke is the main developer for the project, he has outsourced some work for modelling and network programming.
Remnants has a dark/gloomy realistic feel, where some inspiration has been taken from Rust Legacy, Far Cry: New Dawn, Conan Exiles, 7 Days to Die, and Fallout 4 – not a bad bunch of games to draw inspiration from!
More about Remnants
The game is a first-person open world survival sandbox, featuring solo, co-op, PVE and PVP gameplay. Players will have to tackle starvation, dehydration, thermal conditions, radiation poisoning, and toxic gas inhalation.
Other game features are:
Crafting mechanics
Dynamic base building with a tier system
Dynamic weather conditions
Temperature changes
Harvest and gather resources
NPCs
Random town and forest loot spawns
Quest system
And so much more
Whilst this is Immortal Hand Studio and Luke's first project, a lot of time and focus has been put into its current state and the future of the game. Remnants has been priced perfectly, not too inexpensive that players will think that it is cheap and no good, and not too highly priced that players feel it is too expensive for an independent game in early access.
Early access is planned to run for approximately 1 – 2 years, Luke wants to incorporate modding, PVE, quests, PVE content, and PVP events.
Final Note
Remnants is available to play right now, players can rent their own servers and there are several official servers to play on too.
If you were a fan of Rust legacy, love indie games, and want to support a labour of passion – we recommend that you try out Remnants.