Survival games tend to magnetically attract lots of players. They usually include open-ended gameplay but more than often choose to offer a story that can be completed alone or with a group of friends. There seems to be a special charm in the fight against hunger, thirst and the elements themselves, not to mention either hordes of monsters, cannibals, raiders or other players.
By design, a group of people tends to last longer than a single indiviual – and I do not only mean ingame but rather playing the game itself. Survival games with their innate crafting, base building and gathering features make it easy to assign different roles and therefore shape a group of team-players. To do so reliably, many gamers refer to a dedicated server structure.
Games like Rust, Ark or 7 Days to Die all offer dedicated servers, as does the infamous The Forest. This is rather important since Endnight Games, the developer of The Forest, just released Sons of the Forest to great commercial success but without dedicated server files. Players can play co-op via peer to peer, joining their friends or acting as a host.
Seeing such a major release relying on P2P brings up the question if dedicated servers are really necessary, as the majority of players seem to enjoy their time nonetheless. Maybe it makes sense to have a brief look at the differences between peer to peer and dedicated servers, explaining both in very short examples.
Peer to peer is a decentralized communication model without a central server. All computers inside the network are referred to as peers and do basically possess the same authority. This is rather important as there are, roughly speaking, two different versions of peer to peer network structures. One form needs all peers to be online the whole time or else the network goes down. This essentially means that every system speaks to every other system in the network to balance the data workload. If one peer leaves, the whole session goes down.
The second form of peer-to-peer gaming includes the declaration of a host. This is either done voluntarily, like in Sons of the Forest, or chosen at random. The latter happens quite often when online shooters use P2P and leads to very undesired gaming experiences, notably lag, latency, rubber banding and reduced reaction time.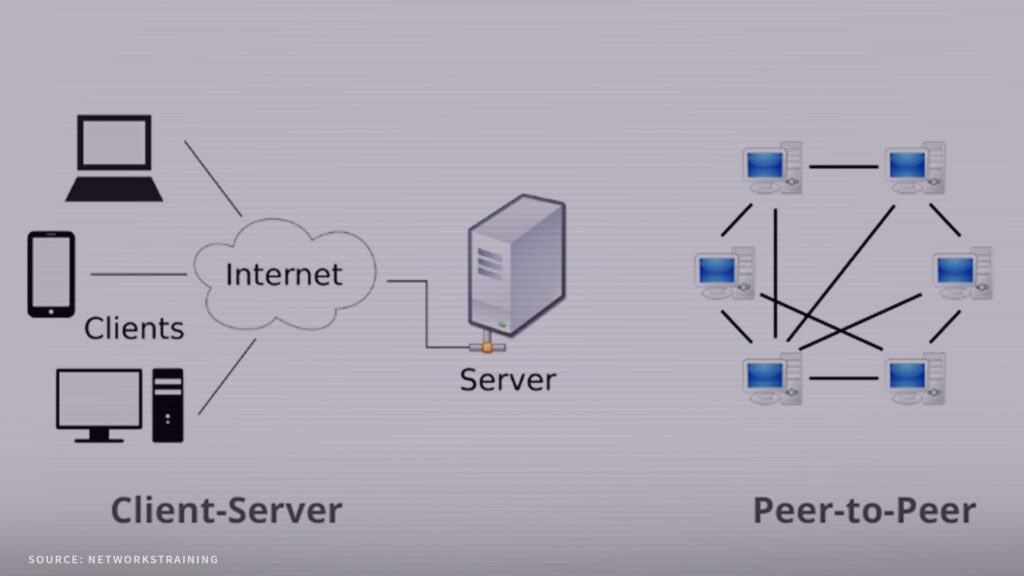 The host now has to act as a server for all the other peers. While he does have the lowest ping, he might now suffer from hardware problems. Being a host taxes the machine – it not only needs to run the game but also manage the data workload for all joining parties.
Dedicated servers are self-explanatory as it is literally spelled out in the name. A server is dedicated to a game, hosting a virtual world without actually playing the game itself. It does still offer in- and output and serves as a host for all players. This is essential to creating persistent online worlds as the server never shuts down, unless he is told to do so. Players can join when and where they want.
Now, knowing this, how come Sons of the Forest took the P2P-approach? At first glance, this is actually a good, proven option as many videogames solely rely on their playerbase to host a game. There are no costs regarding a centralised server and players can form sessions of any size as long as one player is able to host the game. It also removes the barriers of entry for many players who never interacted with a dedicated server, not to mention setting one up to play with friends.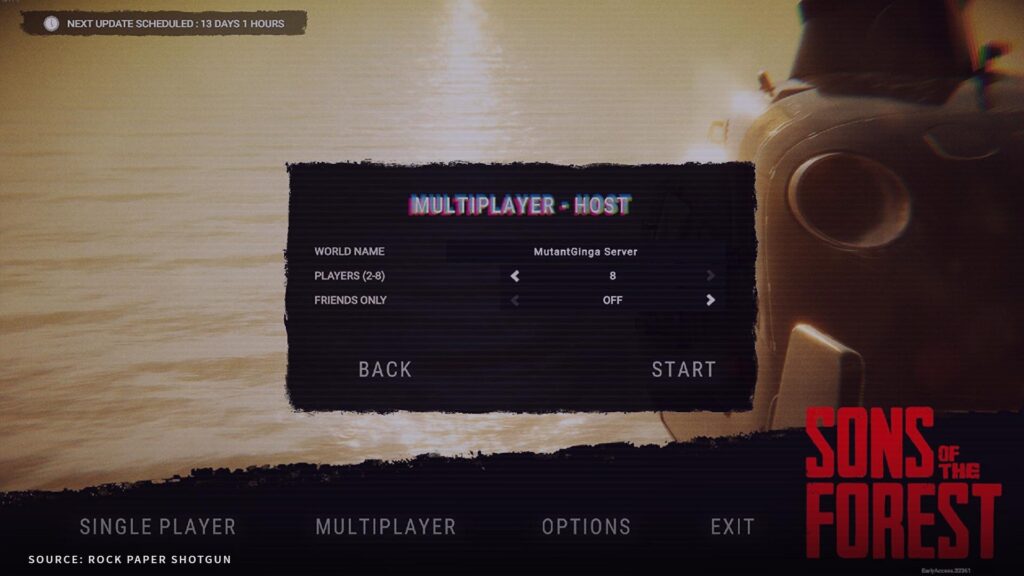 These are all good points but they also come with a price. Imagine your players' frustration when the base they set up all evening couldn't be reached on the next day because the host doesn't have time to play. The session is stuck with him and everybody is forced to start a new or different game.
This might not be a problem for some players but if you're dealing with any kind of responsibilities, be it family, late night shift or illness, this will most likely put unnecessary pressure on everyone. Also, it doesn't matter how good your connection is when the host is suffering from internet problems. Then, everybody has to endure laggy gameplay which might as well mean the end of another gaming session.
A small issue, but one nonetheless, would be the maximum number of players that can be generally handled in a peer-to-peer session. Allowing infinite numbers of peers won't make sense as all you do is to further increase the workload of the machine that acts as host.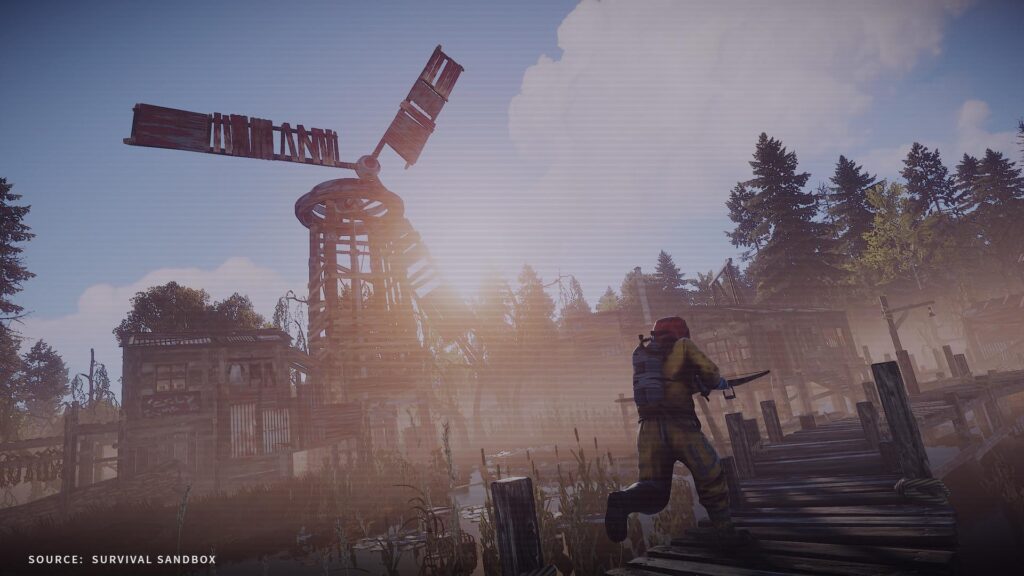 The bottom line is that, while P2P offers many advantages, it generally only works for very small parties and little groups of friends. It is also worth mentioning that, after three years of development, the original The Forest also opted to include dedicated servers. Their notable absence in the Early Access launch of Sons of the Forest led to many players reporting this as a bug – a joke with a thinly veiled trace of snarky truth.
Dedicated servers offer an easy inclusion of mods and absolute control over the client. While it might seem cheap and easier to use P2P at the start, it does neglect a lot of potential. I'm confident that, with increasing player demand and feedback, a dedicated server structure becomes another important bullet point on the Early Access agenda for Sons of the Forest. Tension should be created through gameplay and story, not by fear of missing out when host and peers have different schedules.