100,000 people cheering to a battle of futuristic armies commanded by two extremely creative generals. What sounds like science-fiction is an accurate description of an OSL final match in the mid 2000s. We're standing in a crowd of South Korean StarCraft fans, cheering for their favorite player as if this was a rock concert followed by an elaborate session of intergalactic battle chess. This is no mere game ─ it's a celebrated sport that has won the dedicated fandom of a nation. From the estimated 11 million copies sold globally, half of them have been sold in South Korea alone. However, it did take some time before StarCraft rose to such immense heights in popularity.
Looking back, the beginnings of StarCraft were much less impressive. Blizzard wanted to create something new and a young Chris Metzen came up with Bloodlines, essentially Vampires in Space amidst cyborgs and robots, but the idea was eventually scrapped and replaced with the lore we know today. There are three distinctly different races, with the human Terrans, hivemind Zerg and futuristic Xenos called Protoss. Although the story about Jim Raynor and Sarah Kerrigan is memorable, it wasn't the element that kept StarCraft ─ or rather its expansion Brood War ─ a household esports name to this day. It's addictive gameplay in tandem with three balanced races, a novum at that time. The first iteration was a quick build for E3 1996, built on the WarCraft 2 engine. If you want to know more about the rise of WarCraft, take a look at our previous article.
Blizzard had quickly realized that multiplayer is the way to keep players engaged for a long period of time and decided to align their new ideas with their proven engine. Fans met this with criticism, calling the game "Orcs in Space", essentially putting Blizzard back to the whiteboard. Development proved taxing on the whole team, including many hours of crunch time but in March 1998, StarCraft was released. In the first few months, it sold over 1 million copies globally with glowing reviews praising the gameplay, visuals and depth. Unlike many RTS games of the time, which often revolved around resource hoarding and mass unit production, StarCraft required a blend of tactical finesse and strategic planning.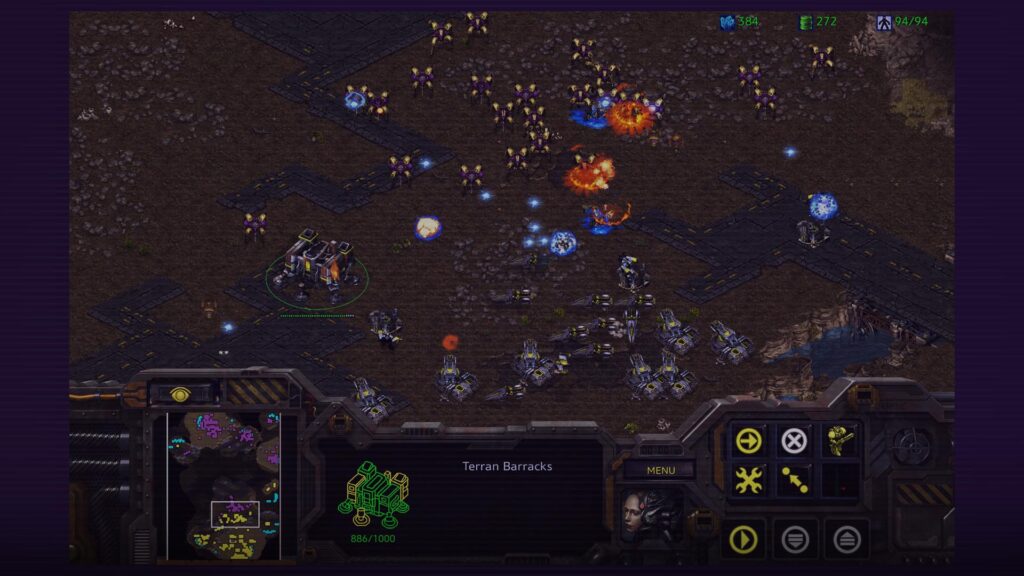 StarCraft was one of the first games to fully utilize Blizzard's Battle.net online gaming service, allowing for smooth and accessible online play. This was a significant draw, as it allowed players to easily find opponents and compete in a ranked system, driving a strong word of mouth in- and outside the RTS community. Building upon their success, Blizzard released the add-on StarCraft: Brood War in the same year, December 1998.
Brood War continued the story from the original game, adding three new campaigns—one for each faction. The AI was improved to offer a more challenging single-player experience, better pathfinding and unit control. Several balance tweaks were made to existing units and mechanics, further refining the game's competitive balance. In hindsight, these changes proved extremely valuable for the robust esports scene that wasn't fully aware of the massive potential StarCraft had to offer yet. It would only take two more years to see a massive explosion in global popularity, with South Korea starting to found a cult-like following.
The Asian sector saw an industrial crisis in the late 90s, leading to massive spikes in layoffs. South Korea had already invested large sums into their internet infrastructure, so for many it only seemed natural to use this to their advantage. Internet cafes, called PC Bangs, rose all over the country, providing every citizen with a cheap and permanent option to use online services. This should prove tailormade for StarCraft. Following the events of World War 2, Japanese media had been banned in South Korea, which left gamers with the option to play pirated versions or look for alternatives from the rest of the world. StarCraft's complex rock-paper-scissors dynamic, where no single strategy is unbeatable, proved to be more addictive than any other game.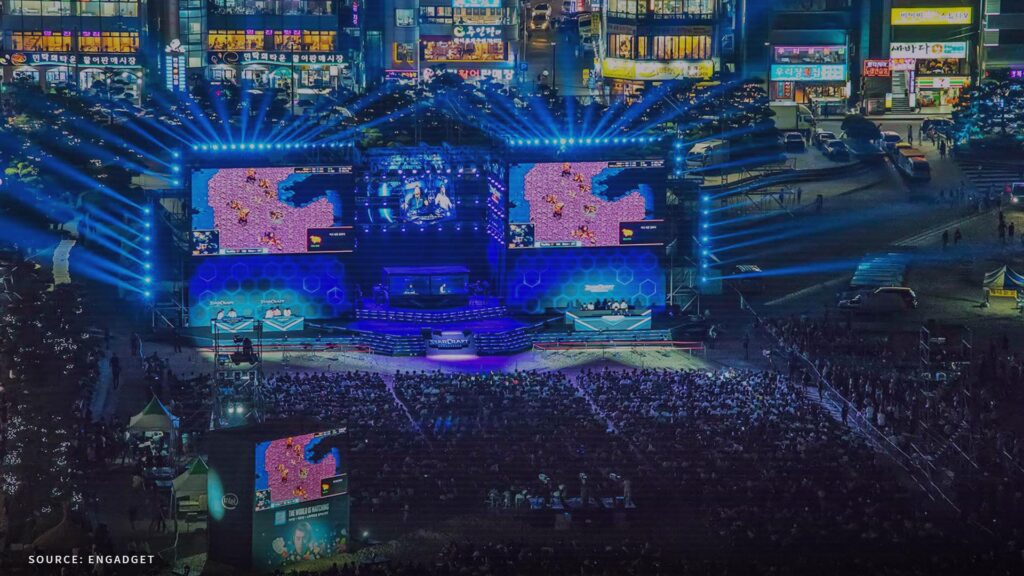 The South Korean government actively supported the growth of esports, recognizing its potential for economic and cultural impact. Video gaming was more culturally accepted in South Korea compared to other countries, which made it easier for StarCraft to transition from a casual pastime to a competitive sport. Organizations like the Korean e-Sports Association (KeSPA) were established in 2000 to regulate and promote esports and the game quickly professionalized with players signing into teams that provided salaries, training facilities, and even housing. This level of support helped elevate the skill level and made the competition more intense, which in turn led to more excitement for the viewership.
StarCraft matches were broadcast on television, complete with professional commentary and analysis and channels like OnGameNet (OGN) dedicated significant airtime to StarCraft, attracting even more fans. This led to top players like Lim "BoxeR" Yo-Hwan becoming celebrities, with fan clubs of over half a million followers and endorsement deals. StarCraft could be seen 24/7, on multiple TV channels, and live events saw millions of viewers cheering on their favorite teams of players. It is safe to say that StarCraft was a global hit but what happened in South Korea can only be described as a phenomenon. StarCraft became a matter of national pride, with top players achieving stardom. The best players were revered and became role models for aspiring gamers and the success of StarCraft in South Korea influenced the global esports scene, setting standards for how esports could be organized and consumed.
Despite all these positive aspects, StarCraft and its continued success in the esports scene put immense pressure on the RTS genre as a whole. There are of course many popular games that came to light in the years around 2000 and beyond. The highly celebrated Age of Empires 2 (1999) followed in the footsteps of its predecessor, with more units, new timelines and campaigns. It became a major success, as was Command and Conquer: Red Alert 2 in 2000. Blizzard themselves came up with WarCraft 3: Reign of Chaos in 2002, offering a sanctuary for those competitive players who didn't want to change camps with StarCraft. Becoming a StarCraft professional was no mere feat.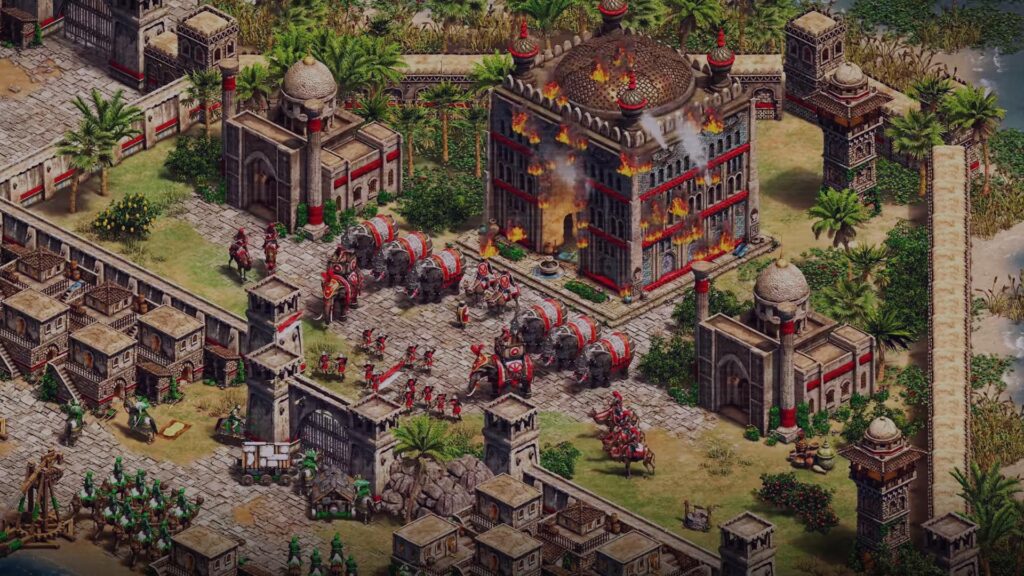 StarCraft requires both micro and macro management skills. "Micro" refers to the control of individual units, where precise movements can mean the difference between victory and defeat. "Macro" refers to the larger strategy, including resource management and base expansion. Excelling in both areas is crucial for success. The game has a high skill ceiling, meaning that there's always room for players to improve. Whether it's mastering the art of "kiting" enemies, optimizing build orders, or executing multi-pronged attacks, the depth of gameplay mechanics allows for continuous skill development. In a way, many other RTS games tried to create equal playgrounds, missing the chance to find a casual audience. Instead, genres like 4X and Grand Strategy rose to prominence because they leave room for errors. Their inherent randomness in map placement and turn-based nature stood in stark contrast to the meta-approach of an RTS game like StarCraft, where every strategy has their exact counterpart.
None of this mattered for the success of StarCraft. Major leagues like the OSL, MSL and Proleague continued annually throughout the decade with fierce competition. Corporate sponsorships were abundant and many all-time greats like Jaedong, Flash and Bisu rose to prominence during this period. While South Korea remained the epicenter, StarCraft began to gain more international attention, with tournaments like the World Cyber Games (WCG) and Intel Extreme Masters (IEM) featuring StarCraft categories. The game's influence extended beyond esports, impacting South Korean pop culture and even being used in educational and military contexts.
Yet the rise of other esports titles like League of Legends began to diversify the esports landscape in the mid to end 2000s and StarCraft came under additional pressure when claims about match-fixing turned out to be true. Prominent RTS titles like Dawn of War (2004), Company of Heroes (2006) and Sins of the Solar Empire (2008) created a new hype in their respective audience but nothing could compare to Blizzards 2007 announcement of a continuation for their StarCraft franchise, StarCraft 2. The game was designed to modernize the franchise with improved graphics, new units, and a more user-friendly interface. Led by Rob Pardo and Chris Sigaty, the development team aimed to preserve the core gameplay mechanics that made the original StarCraft a success, while introducing new elements to keep the game fresh.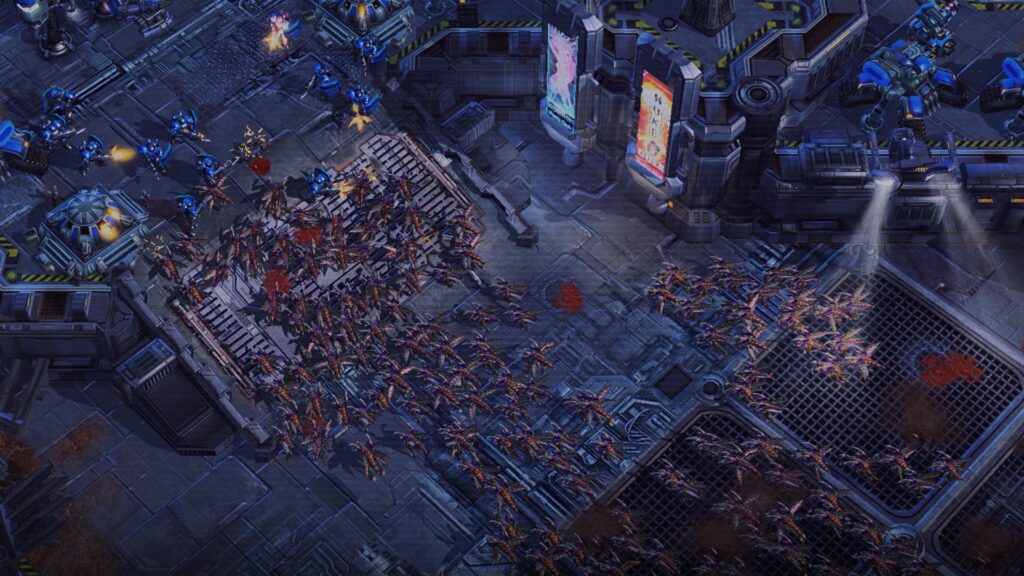 From the outset, StarCraft 2 was designed with esports in mind. Features like a robust ladder system, replay functionality, and observer tools were built to cater to competitive play. Blizzard also collaborated with professional players for feedback, to ensure that the game was well-balanced for high-level competition. StarCraft II was released as a trilogy, each focusing on one of the game's three factions: Terran, Zerg, and Protoss, allowing the developers to delve deeper into the story and mechanics of each race. While the game was designed to be esports-friendly, some critics and players felt that this focus detracted from the casual gaming experience. For example, the ladder system could be intimidating for new players, and the high skill ceiling made casual play challenging. However, the game did include features aimed at casual players, such as a rich single-player campaign, co-op missions, and custom games.
When StarCraft II was released in 2010, it was met with much anticipation and excitement, especially within the esports community but the transition from the original StarCraft: Brood War to StarCraft 2 wasn't entirely smooth for the esports scene. Many professional players from the original StarCraft did transition to StarCraft 2, seeing it as the future of competitive RTS gaming. Notable players like Lee "Flash" Young Ho, Jang "MC" Min Chul, and Lee "Jaedong" Jae Dong made the switch and found success in the new game. However, some players chose to stick with the original StarCraft, either due to a preference for its gameplay or because they had already established themselves in that scene.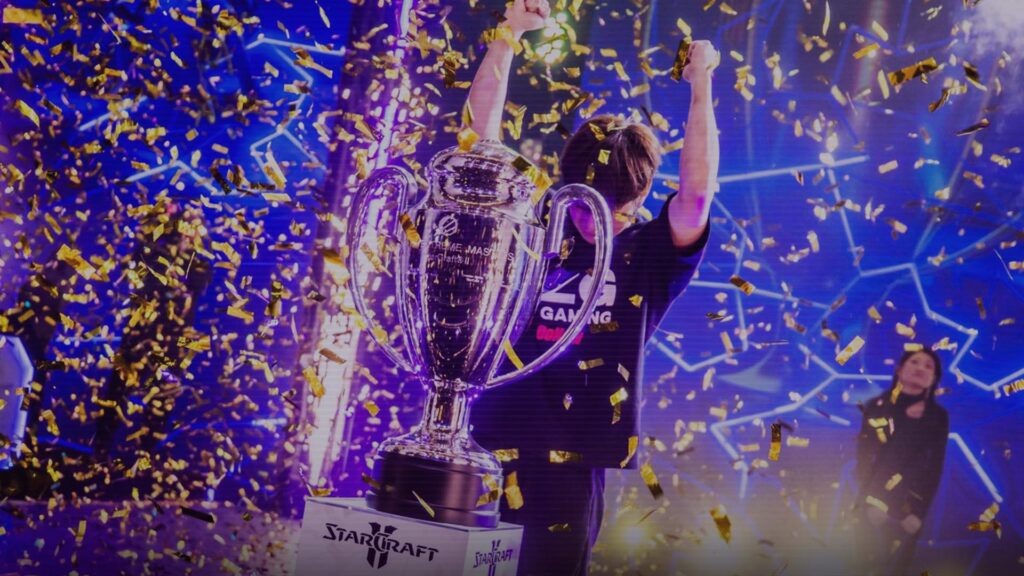 This created divisions inside the community and among professional players regarding which game was the "true" StarCraft. Some players and fans, often referred to as "Brood War purists," preferred the original game's mechanics and felt that StarCraft 2 was not a worthy successor. They continued to support the original game and its competitive scene. StarCraft 2, on the other hand, was often seen as more accessible and had the backing of Blizzard's marketing and development resources. Players and fans who embraced the new game, were excited by its modern features and the fresh challenges it presented. The transition also had financial implications: StarCraft 2 attracted new sponsorships and larger prize pools, making it more lucrative for players to switch but the original StarCraft continued to have its own sponsorships and tournaments, especially in South Korea, where the game had deep cultural roots.
Today, both games have continued to coexist, each with its own dedicated player base and competitive scene. While StarCraft 2 is more prominent on the global stage, the original StarCraft, often referred to as Brood War, still enjoys popularity, especially in South Korea. While StarCraft 2 lacks the TV-centric following in Korea, it has benefited from the rise of streaming and Blizzard's efforts to expand the game's global esports presence. In the esports arena, the original StarCraft was groundbreaking, laying the foundations for competitive gaming as we know it today. StarCraft 2, while not revolutionary in the same way, has been a major player in the esports world. However, it has had to share the limelight with other popular titles like League of Legends and Dota 2, which ironically derived from the popular modding scene of StarCraft's fantasy-themed cousin WarCraft 3.