In our last episode, we talked about the history, pros and cons of Peer-to-Peer gaming. This time, the sole focus lies on a game that has been sold, at least, 240 Million times on PCs and consoles, inspired game makers to create new popular genres and is actively played around the globe on a plethora of different devices: Minecraft. A game that started as a hobby project, was turned into an empire, built on a blockwork foundation.
In Minecraft, players can gather resources such as wood, stone and minerals to craft tools, build structures and explore the game's world. The game also includes survival elements, such as hunger and hostile mobs that appear at night. In general, there are no specific objectives or storylines and players are free to create and shape their own experiences.
Minecraft was originally created by Markus "Notch" Persson in 2009 and first released to the public in 2010 as "Classic" version, which was free to play and included only basic features such as building and mining. 2009 was also the year in which Persson founded Mojang Studios to operate his own independent game studio, freed from the limitations of the commercial video game industry.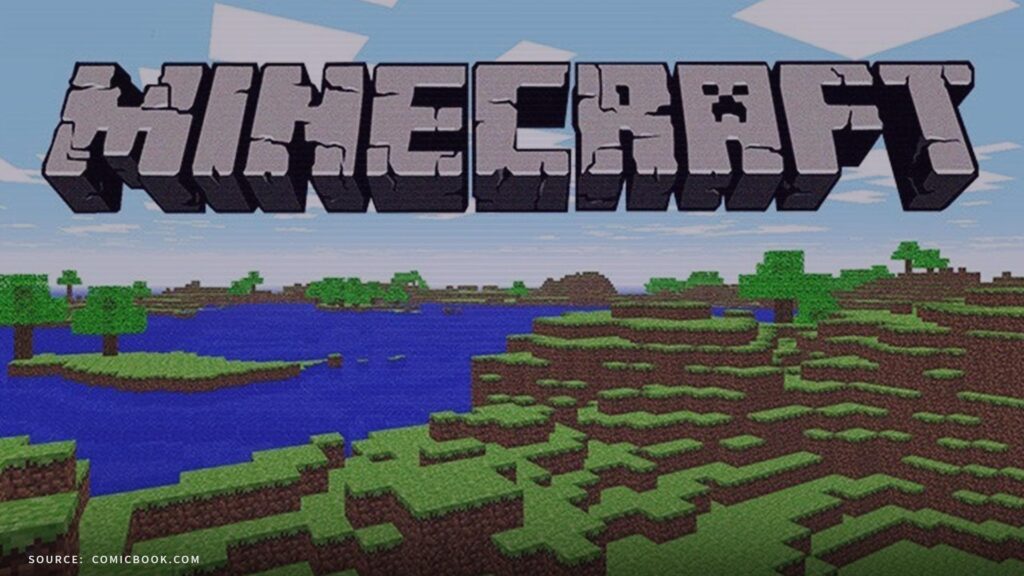 Fully released in 2011, the game was only available on PC, Mac and Linux. However, it only took three years until Minecraft made its way onto Xbox, Playstation 3 and 4 and even operating on mobile devices in 2014. The same year saw the announcement and confirmation of Microsoft to acquire Mojang Studios and the rights for the whole Minecraft franchise for 2.5 Billion Dollars. Mojang Studios have still been working as an independent game studio ever since, working on Minecraft spin-off titles in other genres and settings.
Today, Minecraft is still going strong. The annual event "Minecraft Live" is highly anticipated by fans and developers alike as a perfect way to connect and share information about updates and additions to the game. There are multiple editions on the market, but the three best known are Java Edition, Bedrock Edition and Education Edition.
Java Edition can be seen as the original version with high customization options, modding support and custom servers. Bedrock Edition features cross-play and is unsurprisingly designed with consoles and mobile devices in mind but it's also optimized for Windows 10. It offers an ingame marketplace, where players can buy texture packs, skins and other items.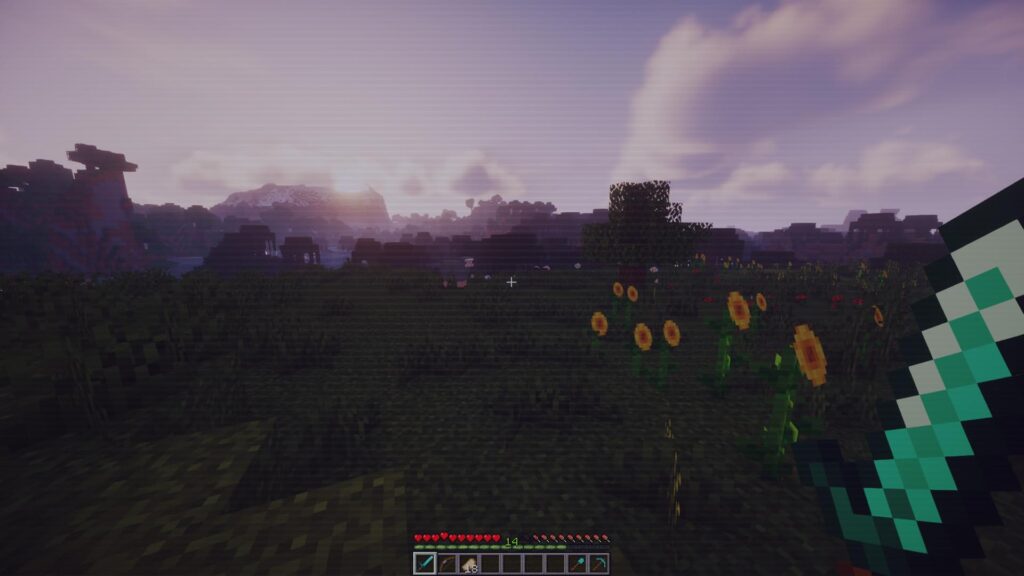 The Education Edition is something many of us would have loved to use in their school time. This version of the game comes pre-equipped with tools that empower teachers ─ or educators in general ─ to give lessons on different subjects, ranging from math and physics to biology, historical education and many more. It has a Classroom Mode companion app and a Code Builder feature, essentially teaching students how to write code. This whole version is a testament to Minecraft's synonymy with endless possibilities and creative freedom.
Instead of recounting every iteration and update Minecraft went through in the last 1,5 decades, we'd rather focus on the reasons for Minecraft's popularity and the influence it had ─ and still has ─ on game developers, the video gaming industry and, of course, video game hosting. With a total number of 50.000 servers available and an alltime high of roughly 500.000 officially registered servers globally, it is fair to say that Minecraft kicked off a new wave of gold rush mood in the hosting industry.
Granted, the number of active servers gradually decreased but the Covid 19 pandemic of 2020 saw a new alltime high in player numbers, as more people were stuck at home, playing games to have a good time or at least decreasing the feeling of isolation. Mojang released the popular "Nether" update, which improved upon one of the game's dimensions, called the Nether.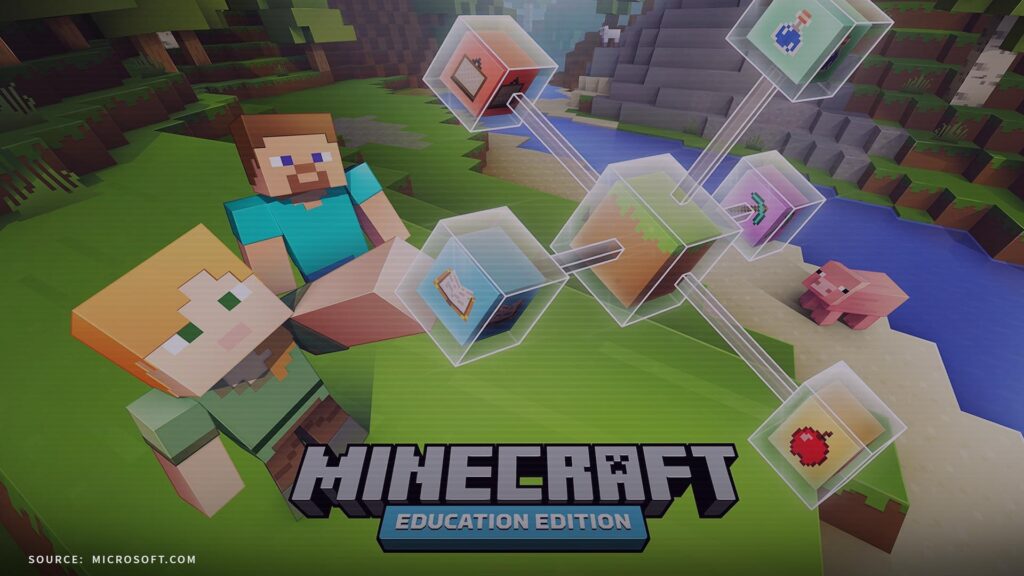 If you didn't know: the main game offers three different dimensions in form of the overworld, a dark underworld filled with zombies and other nocturnal monsters, the Nether, and another dimension called "The End" which can only be reached via portals. Apart from these planes, there are hundreds of mods that improve and build upon the main game, offering near-infinite replayability.
Shifting our focus back to server hosting, it's easy to point out why Minecraft had such a significant impact on the industry. Apart from the vastly increased demand for absolute server numbers, which in turn led to the creation of new, Minecraft-focused companies, it also initiated the idea of specialized hosting plans. These were optimized for Minecraft's server requirements, including high-performance hardware, low-latency network connections and server options.
Finally, growth almost always comes with competition. More hosting companies meant lower prices, better technology and advanced solutions for Minecraft players. It's only natural that these improvements extend into other games as well, creating a positive feedback loop for everyone. Apart from playing together with friends, it's the ability to use different options and modifications that create the need for people to use servers. The number of available mods I could list would be endless, so I picked a handful of popular modifications that either strongly impact the gameplay or story of Minecraft.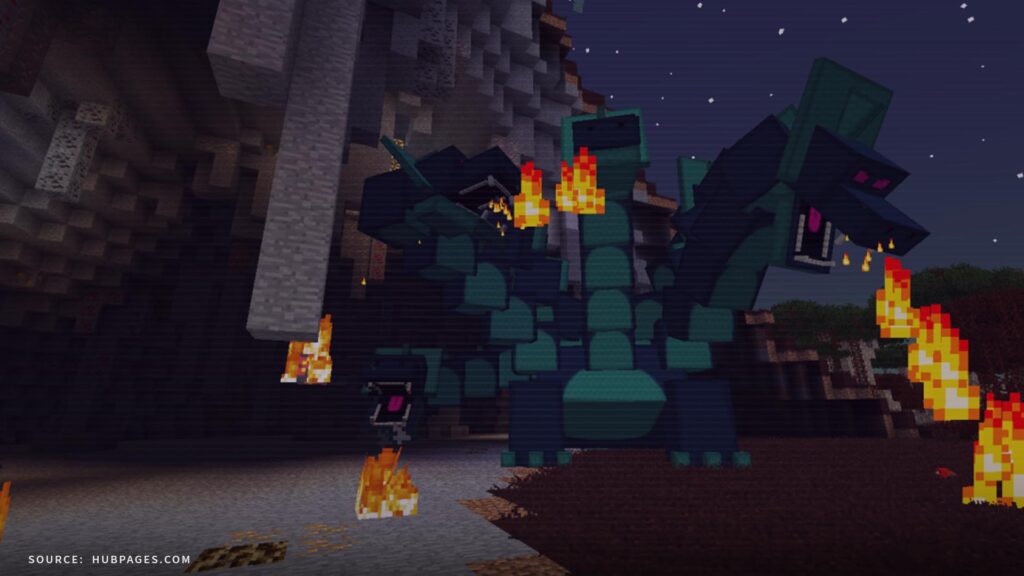 Biomes O' Plenty is a mod that adds over 60 new biomes to the game, with unique terrain, flora and fauna. The mod also introduces new items, blocks and creatures to make exploration more rewarding. The Twilight Forest and The Betweenlands are both mods that add an additional dimension to the existing three. They come with new eerie and fantastic places to explore, as well as unique quest systems, adding story elements to an otherwise open-ended game.
Naturally, this appeals to players looking for a more traditional role playing experience. Instead of starting a different game, using mods keeps them in the Minecraft ecosystem, furthermore emphasizing the importance and appeal of modifications for everyone looking to improve the longevity of their games. IndustrialCraft adds a range of industrial machinery and technologies to the game, such as generators, wires and advanced tools. It also introduces new energy systems to power these machines.
Players looking for an experience similar to Banished, Prison Architect or, to an extent, RimWorld, might install Minecolonies. Minecolonies allows players to build and supervise their own colonies, complete with villagers, buildings and resources. If you're looking to improve your pvp experience instead, you might use BetterPvP. It adds many useful features like a customizable HUD, armor status and a minimap.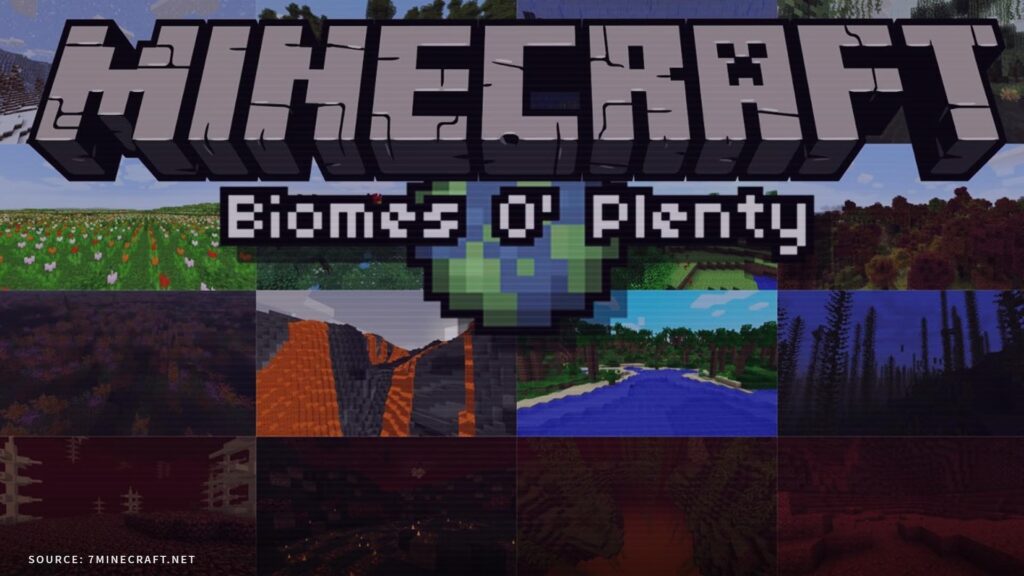 The bottomline is: there is a mod for everyone out there so, theoretically speaking, no need to ever play another game besides Minecraft. It is rather ironic, given the amount of games that took and still take inspiration from different aspects of this "simple" block builder. Ark: Survival Evolved, Terraria, The Forest, Far Cry, No Man's Sky and, of course, Roblox; all these games have been inspired or influenced by Minecraft in some ways, although they all come from different genres. Survival, Sandbox, Open World, Crafting, Building ─ just to name the tip of the iceberg of genres that carry some of Minecrafts DNA.
As I said in the beginning, there is no denying that Minecraft has been here for quite some time and while it rarely dominates the games discourse these days, it is a game that won't truly leave mainstream media, unless Minecraft 2 comes around the corner. I spoke about roughly 500.000 officially registered game servers but this number doesn't reflect the possible millions of privately hosted games. Estimated numbers still range from 2.7 Millions to 10 Million, but it's hard to track all community hosted servers.
According to Microsoft, Minecraft had over 140 million monthly active players as of October 2021 and it is still one of the most popular games on YouTube, with over 201 billion views of Minecraft-related content as of May 2021. The Nether update, released in 2020, was actually the biggest update ever released, adding a vast amount of new content to the game's Nether Dimension.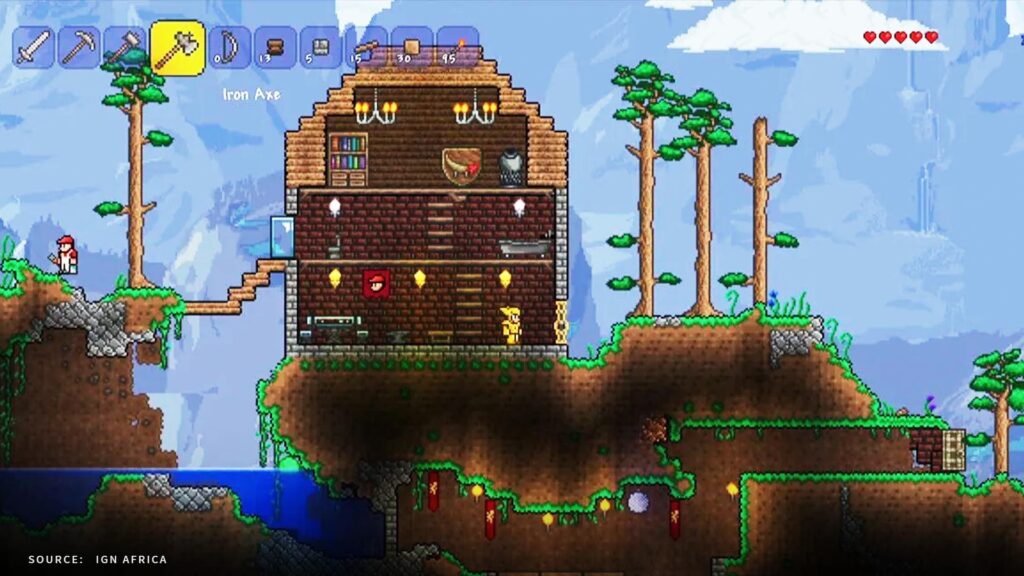 It's fair to say that Mojang still deeply cares about their cozy block builder, all the while they released a couple of spin-offs, like Minecraft: Story Mode, a Telltale view on the Minecraft world, or the light ARPG Minecraft Dungeons. 2023 saw the release of Minecraft Legends, a unique mix of RTS and Hero-manager, akin to older titles like Sacrifice. While all of these were successful in their own right, they cannot ─ and won't ─ compete with the original Minecraft.
Creative freedom paired with endless possibilities, where each world is unique and either has no goals at all or everything you can imagine, can't be beaten, even in 2023. Multiplayer in all its forms, may it cross-play or using one of the millions of private servers, will always fule the imaginative Minecraft engine, especially when there is such a creative modding community involved. Every new sandbox, every builder and survival game has to compete with a mod that already exists in Minecraft.
The amount of User Generated Content can only be matched by other videogame giants like Roblox and Fortnite. One of Minecraft's most popular servers called Hypixel was created in 2013 and is known for its wide range of game modes and activities, which include mini-games, survival, role-playing, even offering an ingame currency for the completion of quests and challenges. These coins can then be used to purchase customization options, including skins, pets and other cosmetics.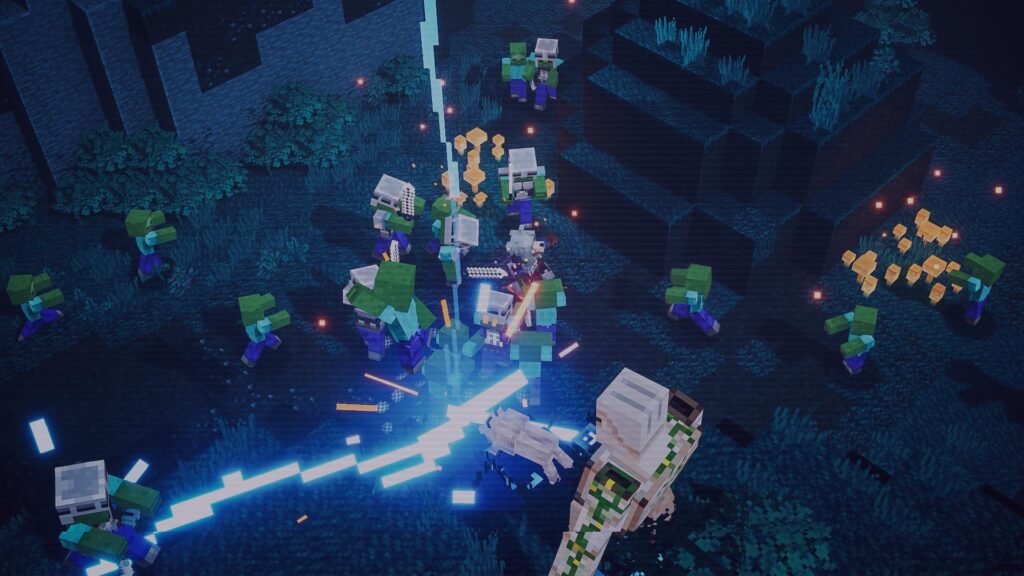 Finally, don't underestimate the educational worth that brought Minecraft into schools and universities. There is hardly a better way to combine education and fun ─ yes, you read that right ─ than putting your classroom into the bright, blocky world of Minecraft. This not only brought in an even bigger audience but also made sure that "adults", mainly those who don't feel a connection to video games at all, see the worth and value in a product they mistakenly brand as an infantile way to waste your time.
Equally influential yet not as child friendly or educational is the protagonist of our next article; born from a mod and finalized into a game that would later create one the biggest genre-booms in recent video game history. You've possibly already heard about DayZ but the full story about a modification that singlehandedly dominates the Steam Charts for weeks, before it initiates a new survival boom, is worth telling anytime.