2023 as a year has been marked by two extremes, if we're looking at the video game industry. Triple-AAA Games like Diablo IV, Spiderman 2 and Zelda: Tears of the Kingdom raked in millions of Dollars in only a couple of weeks, sometimes even days after their initial releases. The market sees a steady stream of indie games, powered by digital distribution, (partially)-free game engines and code-free development tools. However, the latest news cycles mostly focused on layoffs, in studios of any size and shape, which sounds like the video game industry is struck with a major decline, reminiscent of prior industry crashes, like the one in 1983. Before we start comparing 1983 and 2023, it is important to understand that video games, like every other industry, are subject to cycles.
Industry ─ or business ─ cycles refer to the fluctuations in economic activity that an industry experiences over a period of time. These cycles are characterized by periods of expansion (growth) followed by contraction (decline) in the industry's output, sales, and employment rates. The cycles can be influenced by various factors, including technological innovations, consumer demand, regulatory changes, and broader economic conditions. This think piece aims to outline how we, a video game server hoster, can help with minimizing the risks and pitfalls of said cycles.
Now, in the early 1980s, the video game industry experienced a golden age of rapid growth with a boom that was unsustainable. The general consensus of the 1983 video game crash, also known as the Atari shock in Japan, was that the market was flooded with low-quality games and an excess of home console systems, leading to a significant loss of consumer confidence. The infamously bad video game adaptation of Steven Spielbergs E.T. (1982) is often cited as the downfall of Atari and cause of the crash that wiped out billions in market value. Today we know it is not that simple. By the end of 1982, before E.T. was released, Atari had to lower their revenue expactions from a 50% increase down to 15%, which scared away investors and led to a rapid sale of video game stocks. The industry was still in its infancy and the rapid growth outpaced the market's understanding of quality control and consumer demand, a fact that Atari masterfully underlined with their expectations of 12 Million sold copies of PacMan, when only 10 Million households owned a console.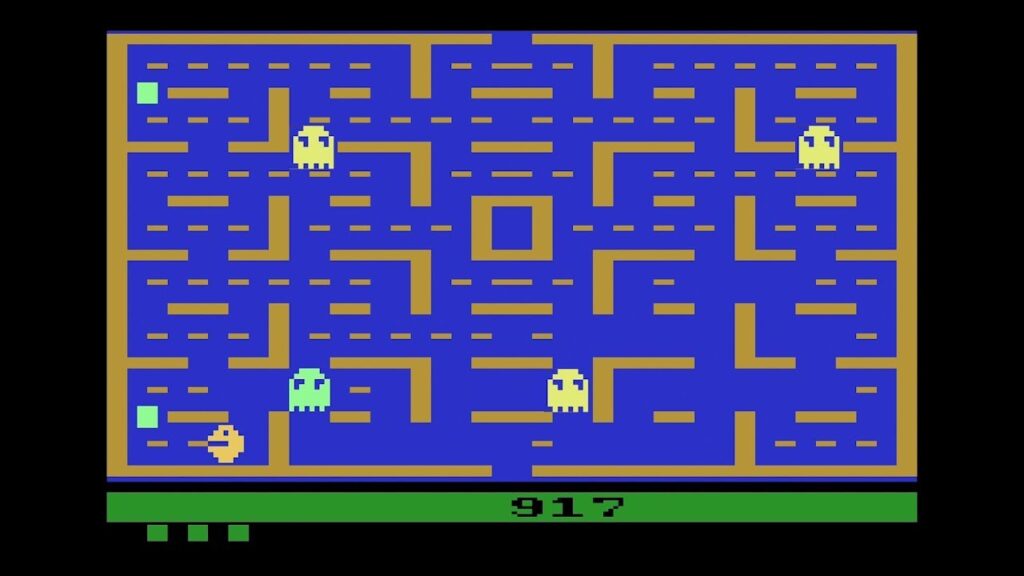 The crash ended with the transition of the video game market from being dominated by home consoles to being led by personal computers and the eventual rise of the Japanese gaming industry, led by Nintendo's introduction of the Nintendo Entertainment System (NES). Fast forward to the 2020s, the industry faced a different challenge. The COVID-19 pandemic created a surge in demand as lockdowns forced people indoors. Gaming became a primary source of entertainment and social interaction, leading to a significant increase in sales and engagement. Companies expanded rapidly to capitalize on this unexpected boom, with investments pouring into new projects and acquisitions. This also includes the founding of a large number of video game studios, fired up through a wave of start-up money and a market that saw growth numbers in the double digits.

This Gamesindustry article by Christopher Dring perfectly analyses the situation, taking the UK as its prime example, but in short, the global situation comes down to this: As the world emerged from the pandemic, a new reality set in. The industry faced a post-boom comedown, with sales and engagement levels normalizing. The economic landscape had shifted—supply chain disruptions, inflation, and geopolitical tensions led to a decrease in disposable income. The result was a series of layoffs across the industry as companies dealt with the new market dynamics. So the 1983 crash and the 2023 layoffs both represent market corrections that share a couple of similarities:
Both periods experienced an oversaturation of the market. In 1983, it was due to an excess of low-quality games after former Atari-developers formed Activison and gained the rights to produce games as third-party developers, with many other studios following track. In 2023, there is an abundance of new titles, studios and (indie) developers entering the space but, in many cases, with little to no financial returns. In both scenarios, economic factors played a role, with the early 1980s facing a recession and the 2020s dealing with post-pandemic economic challenges and inflation. Finally, albeit simplified to the sake of the argument: each period followed a significant boom in the industry that led to a correction — the early 1980s saw a rapid expansion of the industry that was unsustainable, and the 2020s experienced a pandemic-driven surge in gaming that later normalized.
However, the differences far outweight the overlappings of the two scenarios, namely due to the follwing reasons: The 1983 crash occurred when the video game industry was still in its infancy and lacked the diversified, global reach it has today, which resulted in a near-collapse of the industry in North America, marked by a drastic fall in revenues and the exit of several companies. In contrast, the 2023 layoffs are happening in a mature, established industry with a much broader audience and technological base. The layoffs, while significant and hurtful for everyone affected, are part of a market adjustment rather than a complete downturn. The 2023 layoffs also reflect a globalized industry with interconnected markets and supply chains, not just a North American phenomenon.

The crash of 1983 was partly due to technological limitations and a lack of quality control, which isn't the case in 2023. Modern layoffs are influenced more by economic cycles, shifts in consumer behavior, and the transition to digital and live services. The latter is extremely important as it marks, in many cases, the end of the physical games era, aside from special fan editions. For PC gaming this has long been quite a normality, with digital storefronts like Steam simplifying the process of buying and updating games. However, consoles are affected just as much, as this ars technica article from 2022 explains. The industry's response to the current situation involves strategic downsizing and a focus on new revenue streams. There's a growing emphasis on cloud gaming, subscription models, and live-service games.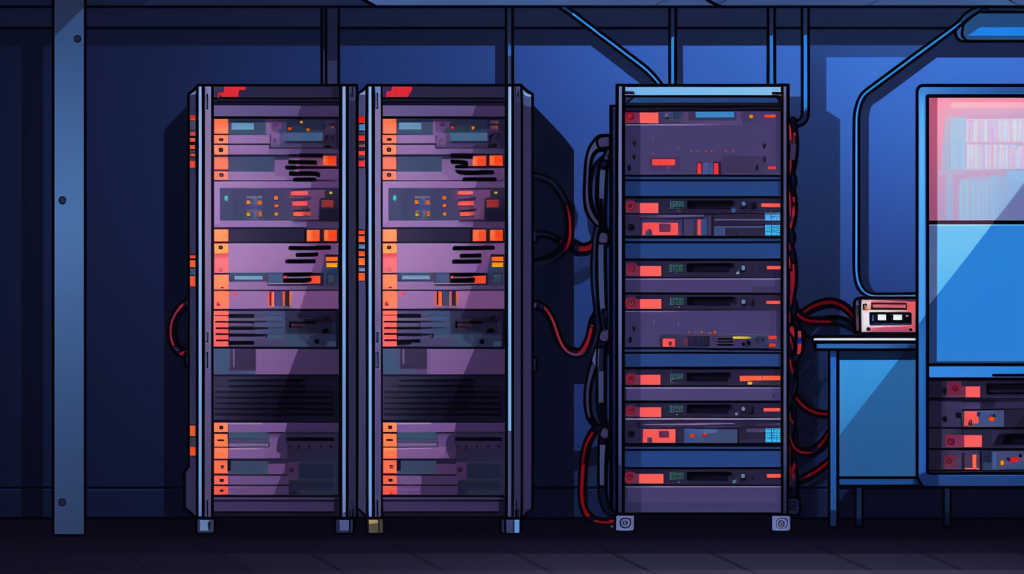 Now we integrate game hosting into the narrative of the gaming industrys challenges and solutions, since there are a couple of reasons to form partnerships with experienced video game hosters. For one, game studios, especially those facing financial limitations due to market downturns, can benefit from outsourcing their server needs. This can reduce overhead costs associated with maintaining in-house servers and comes with the added advantages of an experienced support team working directly with the gaming community. Also, studios are able to scale their server resources due to flexible server hosting and cost efficient methods like Virtual Private Servers. The ability to quickly adjust server capacity allows game companies to quickly respond to sudden changes in player numbers without the risk of long-term financial commitments.
If we're talking about indies, we already outlined the possible advantages for indie developers in this article. In essence, by providing affordable and scalable hosting solutions, hosters can enable smaller studios to compete with larger entities, encouraging innovation and diversity in the gaming market. In terms of disaster management, a reliable hosting service ensures that even if a studio is downsizing, their games remain online and accessible, protecting their revenue stream during tough times. In the future, server hosters could act as strategic partners that offer more than just hosting services but also data analytics and insights into player behavior. This can help studios understand market trends and player needs, leading to better-targeted game development and marketing strategies.
Knowing and understanding player preferences might be the most crucial aspects of future game development, which is especially true for projects relying on big budgets and positive post-launch reception. Some of the biggest franchises, single- and multiplayer, finally realise that, for too long, they missed the mark when it comes to fulfilling their players needs. Partnering with a reliable video game hoster can't replace your writing staff or game designers. However, it can provide the robust infrastructure, support and information needed to seamlessly deliver content that resonates with players, ensuring that the gaming experience is as immersive and uninterrupted as possible.