Day of Dragons
You've always wanted to see the world from a dragon's point of view? Then you should play Day of Dragons! Explore the huge open world of Day of Dragons with your character. Survive, fight and enjoy this great game on your own GPORTAL server.
Basic server configuration
Create backup
You can create backups for your GPORTAL server if you want to. You receive free storage space for saving your game play.
Note Please note that backups are not created automatically.
How to create a backup via the web interface:
Log on to our website
Click on "My Servers" in the menu on the left
Select the desired server
Click on "Backup" in the "Administration" menu on the left
Click on "Create Backup"
The server stops for the backup
After creating the backup, the server restarts automatically
Important No backups can be saved between 19:00 and 21:00 (CET).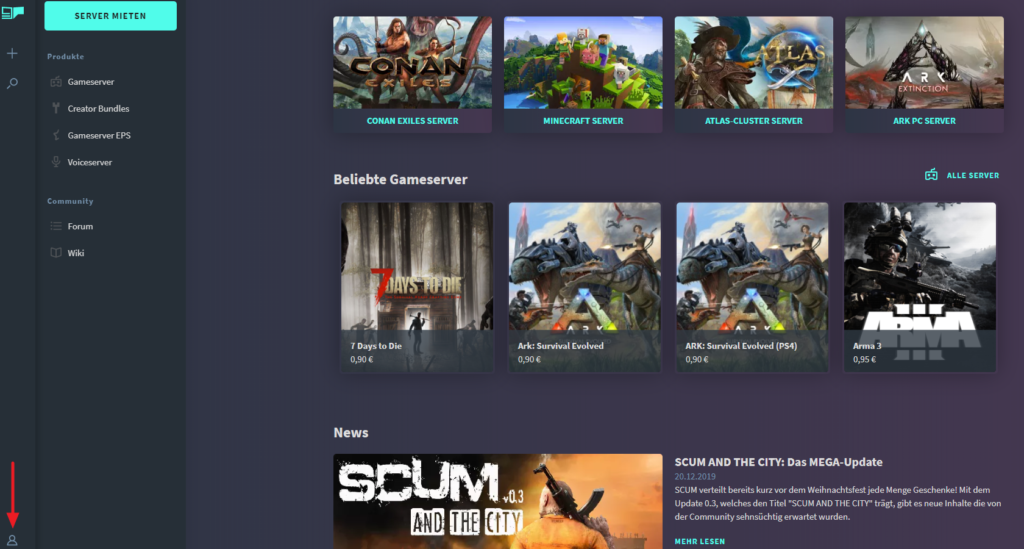 How do I get admin access on my Day of Dragons server?
To become an admin, you first have to look up your STEAM-64-ID. We explain how this works HERE
Stop your server and open the basic settings
Here you find an inputfield named "Serveradmins"
Enter your STEAM-64-ID here
Save the settings with a click on the "save"-button at the top of the website
Start your server
Servercommands
| | |
| --- | --- |
| /admin | Shwos the adminpanel (You have to be set as admin) |
| /c TEXT | Sends a message to the clan chat |
| /g TEXT | Sends a message to the group chat |
| /l TEXT | Sends a message to the local chat |
| /anyadmins | Shows how many admins are online |
| /@ TEXT | Sends an announcement to all clan members (you have to be at least officer to use this function) |
| /players | Lists all connected players |
| /ping | Shows your ping on the server |
| /stuck | If you are stuck, this can help you to free yourself |
| /online | Shows your online presence |
| /offline | Hides your online presence |
| /server | Shows the name of the server |
| /version | Shows the gameversion |
| /pvp | Activates pvp on a pve server |
How do I ban a player from my server?
Sometimes it is necessary to exclude players from your server. The player won't be able to enter the server again. For this you need the STEAM-64-ID of the unwanted player. Here we explain how the ban process works
Stop your server and open the basicsettings
Enter the STEAM-64-ID to the banlist input field
Save the changes and start the server
How do I add my players to the whitelist?
A whitelist prevents foreign players to join your server. Only the set and known players are able to connect. Here we explain how you can add your players to the whitelist with their STEAM-64-ID.
Stop your server and open the basicsettings
Enter the STEAM-64-ID to the "ServerJoinList"
Save the changes and start your server