Atlas
Explore the high seas, build your own ships, bury treasure, and become the ocean's most notorious pirate. Atlas gives you boundless freedom.
Basic server configuration
Create backup
You can create backups for your GPORTAL server if you want to. You receive free storage space for saving your game play.
Note Please note that backups are not created automatically.
How to create a backup via the web interface:
Log on to our website
Click on "My Servers" in the menu on the left
Select the desired server
Click on "Backup" in the "Administration" menu on the left
Click on "Create Backup"
The server stops for the backup
After creating the backup, the server restarts automatically
Important No backups can be saved between 19:00 and 21:00 (CET).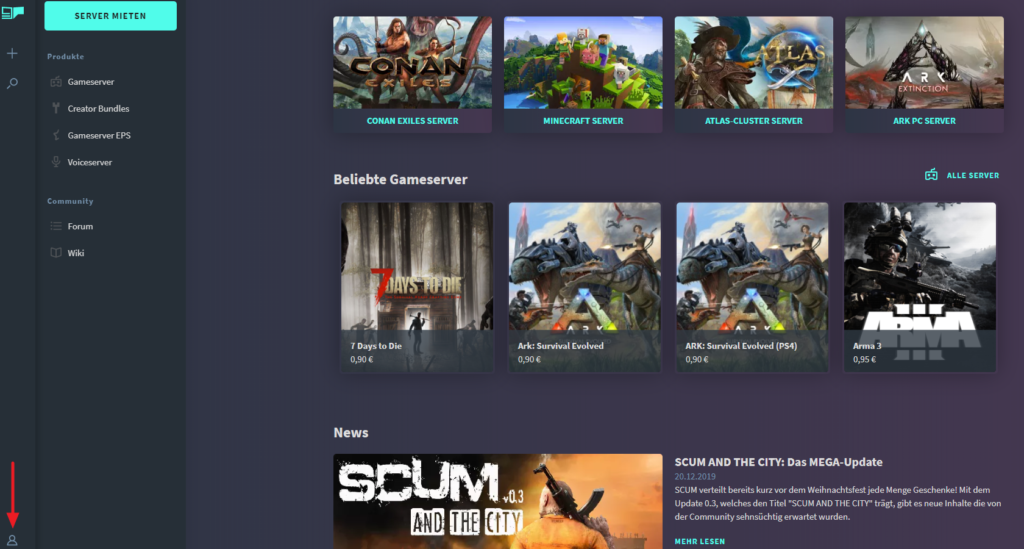 Basic questions / FAQs
How do I connect to a server?
Open Steam and click on "Show"
Click on "Server"
Navigate to "Favorites" and right mouse click in the empty field
Enter your server's IP and query port
Update the Favorites
Double click on the new entry and connect
After adding the server via Steam, you will find the ATLAS server under the "Favorites" filter.
NoteTo see the server in the Steam overview, the port must end with 15. If the query port is "28200", it must be changed to "28215" when adding to Steam.
How does an expansion server works?
You can enlarge the ATLAS map with an expansion server. The map extensions can be created via the GPORTAL web interface. An expansion server requires a master server with at least 20 slots. The available slots must be distributed equally across the expansion servers.
Calculation example with 40 slots
Main server 40 slots & 3 x expansion server equals:
1 x main server 10 slots
3 x expansion servers with 10 slots each
The calculation example corresponds to a 2×2 grid.
NoteNew saved games are used when switching grids.If you switch back, the old saved games are loaded, and progress is retained. New expansion servers can be added to or removed from existing ones at any time.
How Grids works?
ATLAS works with a 15×15 map supplied. 15×15 means 15 quadrants on the X and 15 more on the Y axis. In total, this corresponds to 225 quadrants.
The quadrants are arranged with letters, e.g. A1, B2, C4, ETC.
When hosting, all quadrants must be grouped together.