Deadside
Deadside is a multiplayer shooter with survival elements. Deadside puts you in a realistic game environment full of hopelessness and despair.
Basic server configuration
Create backup
You can create backups for your GPORTAL server if you want to. You receive free storage space for saving your game play.
Note Please note that backups are not created automatically.
How to create a backup via the web interface:
Log on to our website
Click on "My Servers" in the menu on the left
Select the desired server
Click on "Backup" in the "Administration" menu on the left
Click on "Create Backup"
The server stops for the backup
After creating the backup, the server restarts automatically
Important No backups can be saved between 19:00 and 21:00 (CET).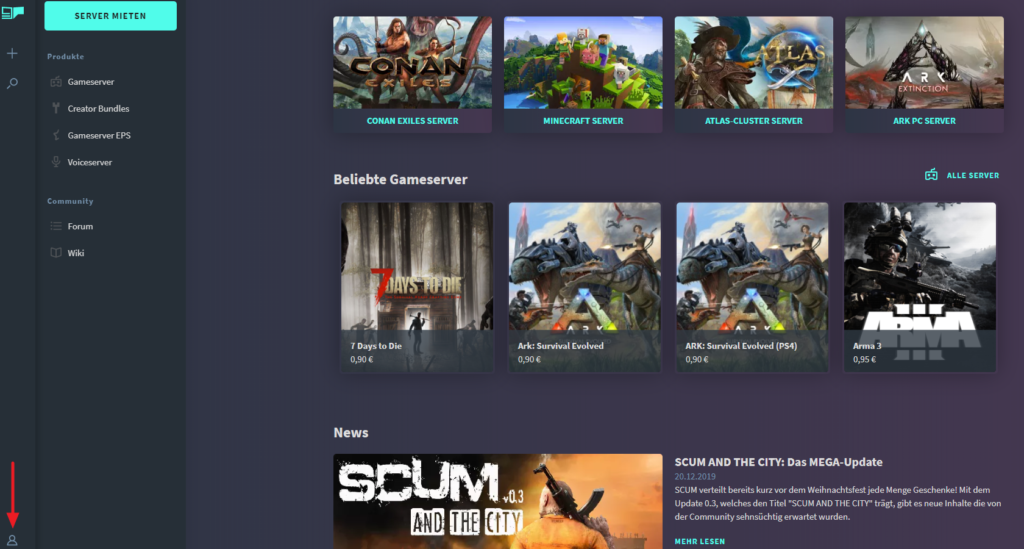 How to become an Admin in the game?
Copy your Steam 64 ID*
Log on to our website
Select the server
Stop the server
Click on "Basic Settings" in the menu on the left
Enter your Steam 64 ID in the Basic Settings of the GPORTAL web interface
Save and restart the server
Press F10 to open the admin menu in the game
Where do I find the STEAM-64-ID?
To manage your servers as an admin, you usually need your STEAM-64-ID. You can find the ID for example on this page http://steamid.co/. There you simply enter your STEAM name and your ID will be shown.
How to set server password?
Follow all steps from "Become an Admin in the game"
Press F10 to open the admin menu in the game
Enter password