Last Oasis
The earth has stopped turning. The sun is scorching land and all life, and the only refuge is to the east.
In Last Oasis, embark on a constant journey in the struggle for survival.
In the first nomadic survival MMO, you'll roam the world with your Walker, your wandering, wind-powered base.
Basic server configuration
Create backup
You can create backups for your GPORTAL server if you want to. You receive free storage space for saving your game play.
Note Please note that backups are not created automatically.
How to create a backup via the web interface:
Log on to our website
Click on "My Servers" in the menu on the left
Select the desired server
Click on "Backup" in the "Administration" menu on the left
Click on "Create Backup"
The server stops for the backup
After creating the backup, the server restarts automatically
Important No backups can be saved between 19:00 and 21:00 (CET).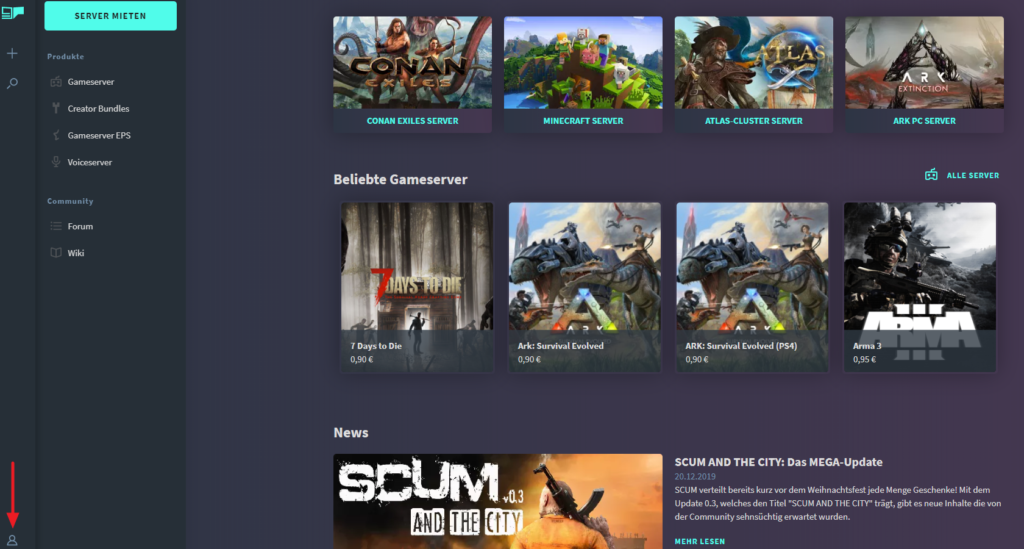 How to setup the Last Oasis server
Last Oasis is completely administered via the interface of Last Oasis.

Visit: http://myrealm.lastoasis.gg/
Login with your steam credentials
There you find two keys, which have to be set in the basic settings here on GPORTAL
The API-key in the settings is not needed
Stop the server and copy-paste both keys into our web interface and save the settings
Once the server is set up there, you can set multipliers and so on.
Have a lot of fun playing on your Last Oasis server hosted by GPORTAL 🙂