Space Engineers
Space Engineers is a voxel-based sandbox computer game that takes place in either an asteroid field, or on planets in space up to 120 km in diameter. The game was developed by the Czech developers Keen Software House and was initially available as an early-access title.
Basic server configuration
Create backup
You can create backups for your GPORTAL server if you want to. You receive free storage space for saving your game play.
Note Please note that backups are not created automatically.
How to create a backup via the web interface:
Log on to our website
Click on "My Servers" in the menu on the left
Select the desired server
Click on "Backup" in the "Administration" menu on the left
Click on "Create Backup"
The server stops for the backup
After creating the backup, the server restarts automatically
Important No backups can be saved between 19:00 and 21:00 (CET).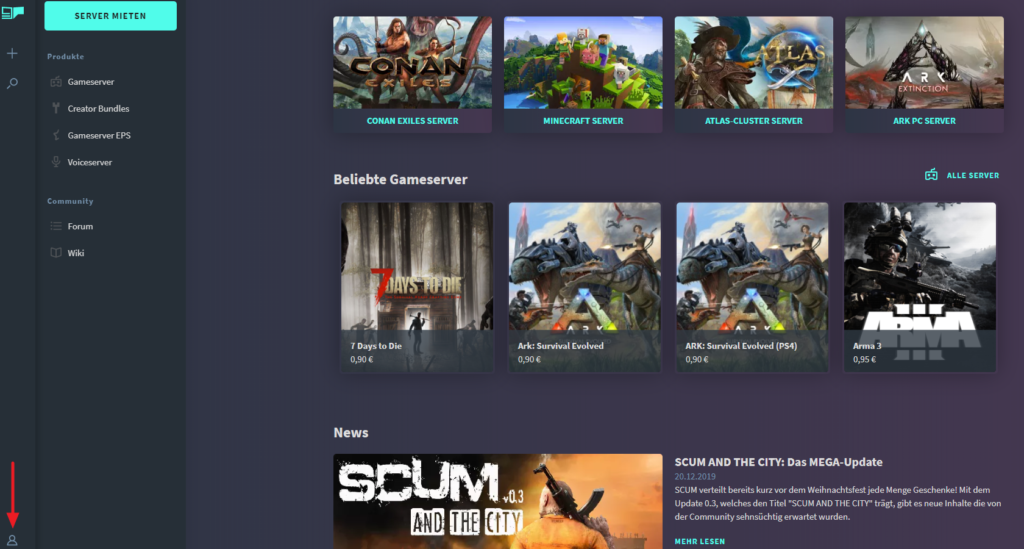 Further server configuration
How do I install mods?
Log on to our website
Click on "My Server" in the menu on the left
Select the server
Stop the server
Navigate to "Basic Settings" in the menu on the left
Enter the Collection ID under "Mods/Usermanagement"
Confirm the change using the "Save" button
Restart the server
The mods will be downloaded after starting the server
Hint
If you do not see the address bar on Steam, navigate to Steam -> Settings -> Interface and select "Show Steam URL address bar if available".
How do I upload my own saved game?
Log on with your GPORTAL account
Select the server
Click on "Basic Settings" in the menu on the left
Make a note of the FTP access data
Stop the server
Connect to the FTP server
Navigate to the FTP directory "/profile/saves"
Load the folder with the local saved game in the directory
Reload the "Basic Settings" in the web interface
Under "Basic", choose the uploaded world
Restart the server
NoteAs a windows user, you will find the local saved game in the following path: C:\Users\YOUR USERNAME\AppData\Roaming\SpaceEngineersDedicated\Saves
Replace "YOUR USERNAME" with your Windows Username.
Basic questions / FAQs
How do I connect to a server?
Open Steam and click on "Show"
Click on "Server"
Navigate to "Favorites" and right mouse click in the empty field
Enter your server's IP and query port
Update the Favorites
Double click on the new entry and connect