The Forest
You are the last survivor after a plane crash on a supposedly deserted island. You'll soon realize that you're not alone. Native cannibals follow you, particularly when it's dark. Get ready, collect resources, build a hut, and feed yourself regularly to survive.
Basic server configuration
Create backup
You can create backups for your GPORTAL server if you want to. You receive free storage space for saving your game play.
Note Please note that backups are not created automatically.
How to create a backup via the web interface:
Log on to our website
Click on "My Servers" in the menu on the left
Select the desired server
Click on "Backup" in the "Administration" menu on the left
Click on "Create Backup"
The server stops for the backup
After creating the backup, the server restarts automatically
Important No backups can be saved between 19:00 and 21:00 (CET).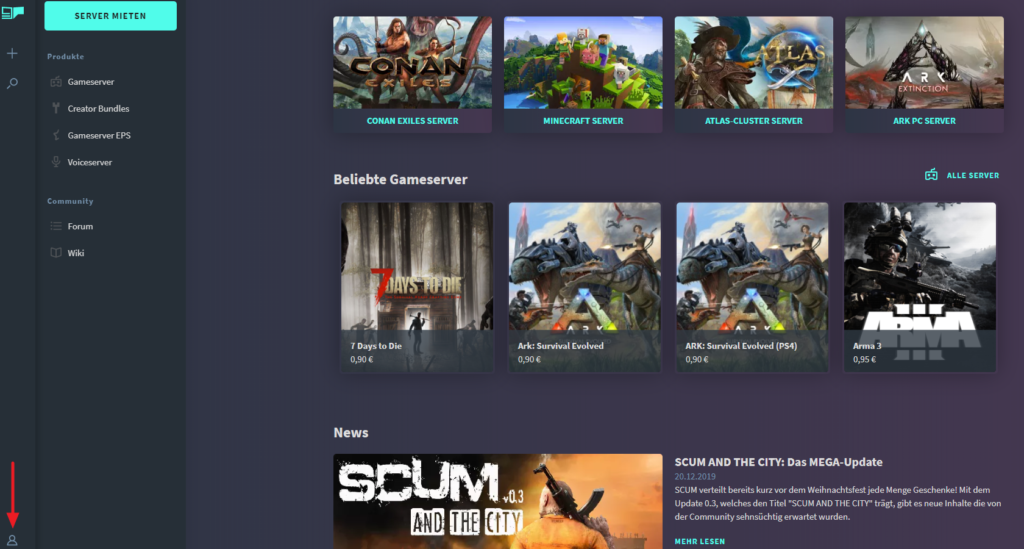 Basic questions / FAQs
How do I connect to a server?
Start the game
Click on "Multiplayer" -> "Join Game"
Set the filter to "Dedicated (Internet)"
In the "Filter by Name", enter the name of your server
If the server was found, click on Join
ImportantIf you have a character on the server, click "Continue" after connecting. Clicking on "Join" will lose your character's progress and you'll start again in the airplane.