TeamSpeak 3
TeamSpeak 3 – modern Voice Communication for Gamer
Basic Serverconfiguration
Create backup
You can create backups for your GPORTAL server if you want to. You receive free storage space for saving your game play.
Note Please note that backups are not created automatically.
How to create a backup via the web interface:
Log on to our website
Click on "My Servers" in the menu on the left
Select the desired server
Click on "Backup" in the "Administration" menu on the left
Click on "Create Backup"
The server stops for the backup
After creating the backup, the server restarts automatically
Important No backups can be saved between 19:00 and 21:00 (CET).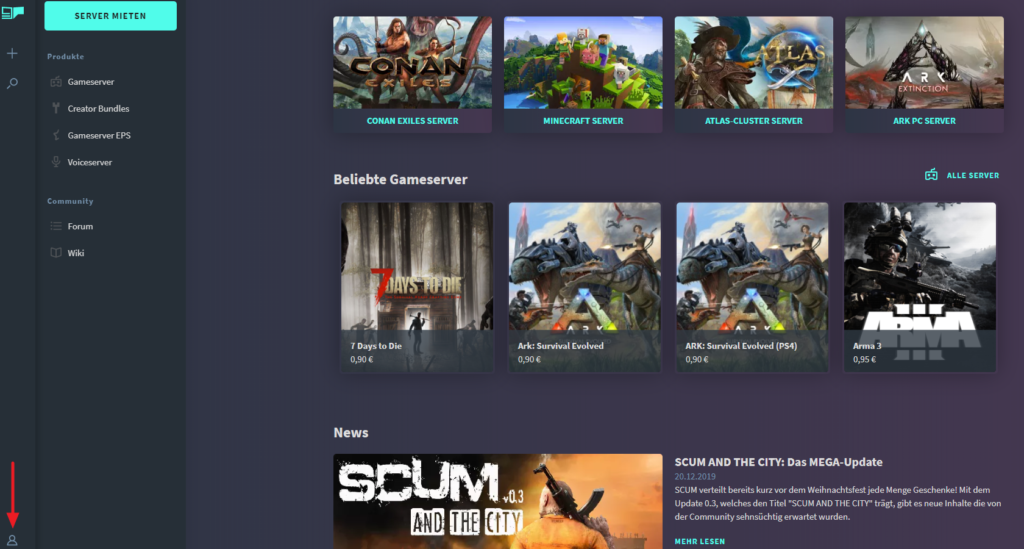 How do I get ServerAdmin rights on my TS3 Server?
When connecting to your own TeamSpeak server you will be asked for a permission key. This is necessary to get the ServerAdmin rights. With the ServerAdmin rights you can administer your TeamSpeak 3 server. For example:
Set up settings
Create channel
Ban or kick other users.
Generate authorization key
In the basic settings of your voicecloud you will find the authorization key for your TeamSpeak 3 server in the "Token" tab.
Copy this permission key and add it in the TeamSpeak Client in the appropriate window.
Setting up your own Teamspeak-Domain
Instead of using the IP, you can also connect to your own domain on your Teamspeak server. Either you use a domain provided by us or rent your own.
How do I create a subdomain?
Open the overview of your Teamspeak server
Navigate to the point "TSDNS"
Enter the desired name in the first field
Select the domain
Save your changes
Your subdomain is now valid and can be used
How do I set up my own domain?
First you have to rent your own domain from a domain provider of your choice. There the Teamspeak server is set as an SRV record. You can ask the provider how exactly this works.
The SRV record looks like this:
_ts3._udp.TS.YOURDOMAIN.de. IN SRV 0 5 YOURTSPORT ts7.g-portal.com
The last section of the record is the virtual host. You can find your host in the following list:
ts1.g-portal.us 172.107.197.154
ts2.g-portal.us 172.107.197.155
ts3.g-portal.us 172.107.197.156
ts4.g-portal.us 172.107.197.157
ts5.g-portal.us 172.107.197.158
ts6.g-portal.us 172.107.197.159
ts7.g-portal.us 172.107.197.160
ts8.g-portal.us 172.107.197.161
ts9.g-portal.us 172.107.197.162
ts10.g-portal.us 172.107.197.163
In the web interface you set in the pull-down menu: "Own TLD" and then enter your domain in the line below. Depending on the domain provider, it can take up to 24 hours for the changes to take effect and for your Teamspeak server to be accessible with your own domain.
Which query port does my server use?
A TeamSpeak3 server uses the following ports:
VoiceServer-port (incoming UDP): Your Voiceserver port
Filetransfer-port (incoming TCP): 30033
Serverquery-port (incoming TCP): 10011
Weblist-port (UDP outgoing): 2010
TSDNS-port (incoming TCP): 41144
Accounting-port (outgoing TCP): 2008