The Isle
The Isle is an open-world survival game from developer Afterthought LLC in which you play a dinosaur yourself and fight for survival together with others on an island.
Basic server configuration
Create backup
You can create backups for your GPORTAL server if you want to. You receive free storage space for saving your game play.
Note Please note that backups are not created automatically.
How to create a backup via the web interface:
Log on to our website
Click on "My Servers" in the menu on the left
Select the desired server
Click on "Backup" in the "Administration" menu on the left
Click on "Create Backup"
The server stops for the backup
After creating the backup, the server restarts automatically
Important No backups can be saved between 19:00 and 21:00 (CET).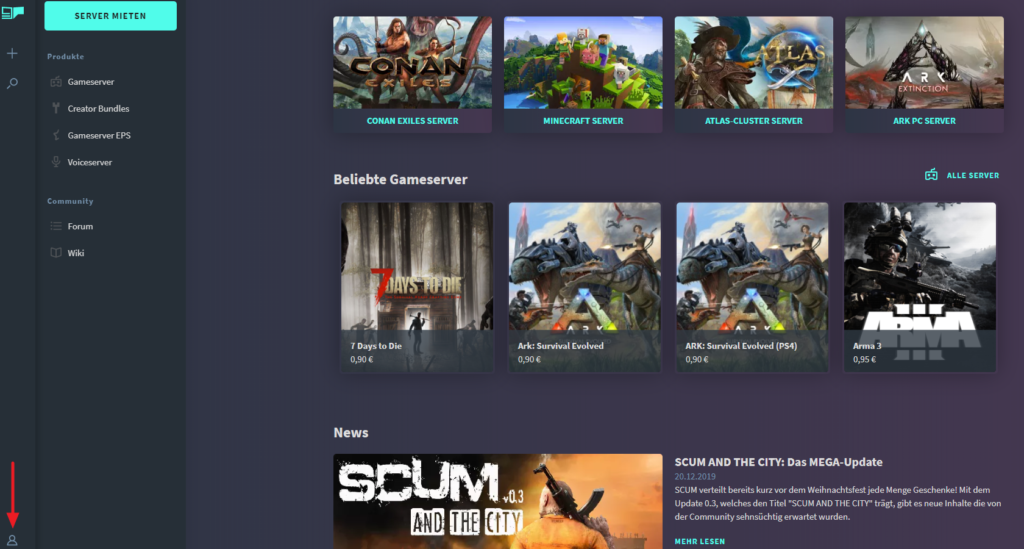 How do I connect to my TheIsle server?
The easiest way to enter your server is via the ingame list of the game.
Open the game and press "Play"
Enter the server name in the search bar on the left
As soon as your server is found, click on the name and press "Confirm"
How do I show my Discord link on my TheIsle server?
Discord is a great alternative to stay in touch with your players. In TheIsle you can save the link to your Discord server directly. Here we show you how to do this.
Stop your server and open the basic settings
Scroll to the end of the settings. There you will find the line where your Discord link will be pasted
Save the basic settings and start your server
How do I become an admin on my TheIsle server?
Here we show you how to become an admin on your server.
Stop your server and open the basic settings.
The third setting is for the serveradmins
Enter your Steam64ID here
Save the changes and start your server