ECO
Eco Global Survive from Strange Loop Games takes a completely new approach to survival by simulating a complete planetary ecosystem. The player chooses a career and goes to work.
Basic server configuration
Create backup
You can create backups for your GPORTAL server if you want to. You receive free storage space for saving your game play.
Note Please note that backups are not created automatically.
How to create a backup via the web interface:
Log on to our website
Click on "My Servers" in the menu on the left
Select the desired server
Click on "Backup" in the "Administration" menu on the left
Click on "Create Backup"
The server stops for the backup
After creating the backup, the server restarts automatically
Important No backups can be saved between 19:00 and 21:00 (CET).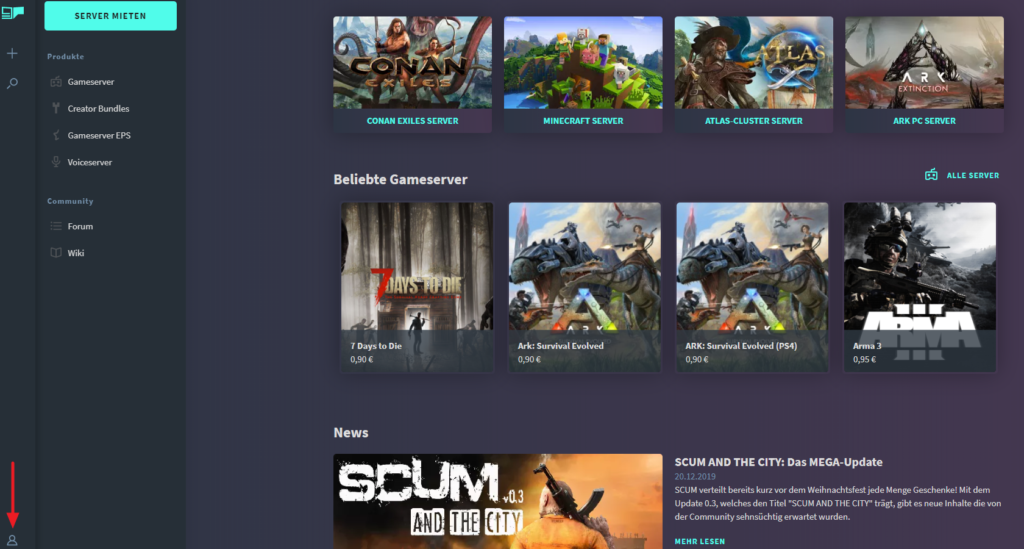 Further server configuration
How do I delete save game?
Note Game progress is located on your FTP server under the directory /storage/
To clear your game progress:
Go to the FTP server
Navigate to the /storage/ directory
Delete the files contained in it
Now you and your players can start over again.
ImportantIf you also want to delete the backup files of your old game, you can delete the backup folder.
How do I add mods to my ECO server?
Choose a mod and download it. We recommend using mod.io
Unpack the mod on your computer
Stop your server via the GPORTAL web interface.
Connect to your server via FTP. You can find out how to do this HERE
Open the folder "Mods" and copy the downloaded mod into it.
Start your server
How to get admin access on your ECO server
Getting admin access on your ECO server can be easily done in the server settings. Follow these steps if you are not sure on how to do this:
First, copy your STEAM64ID. Here is a tutorial on how to find the ID
Log into your GPORTAL account and stop your server
Open the basic settings
Scroll down to the Usermanagement section and paste your steamID64 in the admins section.
Press the save button and start the server.
Basic questions / FAQ
How can I reset my server to a previous state?
Proceed as follows:
First stop your server
Then connect to your server via FTP connection
(more info about FTP connection HERE)
Once you are connected to your server, open the following path:
eco\Storage\Backup
Inside you will find subfolders with a timestamp
These folders contain 2 files each: "game" and "game.eco"
Copy both files from the desired folder and paste them in the "Storage"-folder
-> This replaces the current world files
Now start your server again and then start the game
Have fun playing!